A trio makes its recording debut with a Schubert premiere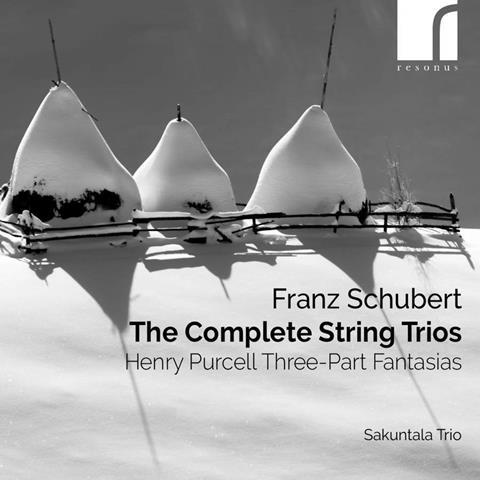 The Strad Issue: July 2023
Description: A trio makes its recording debut with a Schubert premiere
Musicians: Sakuntala Trio
Works: Schubert: String Trios: D471 (compl. Newbould); D581. Purcell: Three Fantasias (transcr. Warlock)
Catalogue number: RESONUS CLASSICS RES10320
'The Complete String Trios', runs the strapline. Well, Schubert only wrote one complete string trio. In fact he wrote it twice, and it's the superior second version that the Sakuntala Trio performs here. There's also the small matter of the omission of D111a, but as it's no more than an eleven-bar sketch, that's forgivable. The real attraction here is D471, best known as a single-movement Allegro, occasionally coupled with the opening of its companion incomplete Andante but here presented for the first time as a full-scale four-movement work lasting almost 27 minutes.
Brian Newbould is responsible for the completion, projecting a conclusion to the slow movement that amplifies the two-and-a-half-minute fragment to a full seven minutes and repurposing two piano pieces – a Viennese German Dance D128 no.6 and an Allegretto D346 – as a persuasive continuation of this beguiling work. Neither trio really has the thrusting personality of the late quartets or the String Quintet but they share the amiable tread of, say, the Fifth Symphony, with which they're roughly contemporary.
Newbould's completion of D471 was commissioned by the Leopold String Trio in 2000 but this appears to be its belated premiere recording. Can you hear the join? Really only if you're thoroughly familiar with the fragment. Three palate-cleansing Purcell Fantasias in transcriptions by Peter Warlock are performed with viol-like vibrato-free tone. The Sakuntala Trio, making its recording debut, is captured in intimate but airy sound. A delight all round – right down to the witty choice of cover photo.
DAVID THREASHER