A trip around the world for temperate performances of Czech quartets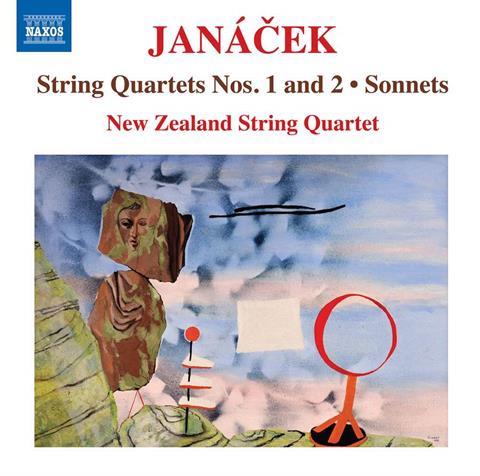 The Strad Issue: April 2021
Description: A trip around the world for temperate performances of Czech quartets
Musicians: New Zealand Quartet
Works: Janáček: String Quartets: no.1 'The Kreutzer Sonata', no.2 'Intimate Letters'; Two Sonnets (arr. Gjelsten)
Catalogue number: NAXOS 8.574209
Recorded in Toronto by an ensemble based in the Antipodes, this coupling of Janáček's two string quartets might seem to be as physically divorced from the composer's Moravian homeland as it is possible to be. And yet, while these performances may lack the bite and fervour of the best Czech interpreters, there's plenty to enjoy and admire here in music making that brings out the universality of the message.
If you prefer your Janáček clean and spruce rather than a bit rough around the edges, then this is the disc for you. Sometimes a little more risk-taking would have been welcome, however. Janáček can be profligate with his expressive markings and there are occasions when the players here give the impression of being a little coy about obeying the more extreme of them. This clinical impression is aided by the analytical recording in which the tonal quality is warm but the emotional temperature cool.
Two tiny fillers complete the disc: a pair of sonnets written for four violins as student exercises in c.1875 and arranged here for string quartet by the New Zeland Quartet's cellist Rolf Gjelsten. Ironically, the performances are more indulgent of emotion than one always senses in those of the mature quartets.
MATTHEW RYE