A fabulous reimagining for string orchestra of Janáček's piano cycle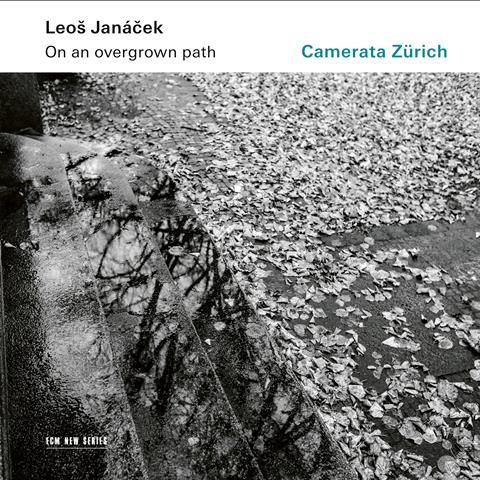 THE STRAD RECOMMENDS
The Strad Issue: February 2022
Description: A fabulous reimagining for string orchestra of Janáček's piano cycle
Musicians: Camerata Zürich/Igor Karsko
Works: Janáček: On an Overgrown Path. Suk: Meditation on the Old Czech Chorale 'Saint Wenceslas' for string orchestra op.35a. Dvořák: Nocturne in B major for strings op.40 (B47)
Catalogue number: ECM 4856432
On an Overgrown Path is described in Thomas Meyer's sleeve note as 'a collection of intimate memories and inklings.' It is so elusive a collection that any re-rendering offers the tantalising prospect of divining further truths from between its notes – or even just clues.
We have a double re-rendering here, in the form of violinist Daniel Rumler's 2016 arrangement of the work for string orchestra and the inclusion of a new set of poems by Maïa Brami. She imagines a scene in which 'Janáček enters the forest to look for Otto, the son of the young, adored Kamila Stösslová and in it, mixes memory and longing.' The imagined words, read by Brami herself in French, are designed to be interspersed but are tracked separately here.
Played by massed strings, Janáček's messages from the village feel more freighted with the simple joys and deep tragedies of the composer's life, while the muddy boots of his raw folk material (and his own musical insistence) take on an extra dimension with stringed instrument's inherent referencing of the fiddle tradition. Perhaps the poems feel a little metropolitan and sophisticated – and French – alongside them.
But there is more here: spatial and echo effects, the ebbing and flowing that a multi-human ensemble can add to a pianist's hand separation, and the evocative 'old-cinema' quality of ECM's distinctive sound. The interpretation of the Janáček feels long-marinated and the sense of an ensemble sound is underlined by the two tracks that frame it: Suk's Mediation on the Old Czech Chorale 'Saint Wenceslas' – whose beautifully metallic, crepuscular texture has a palpable sense of strain – and a pleasing full-stop (after all Janáček's non sequiturs) in the form of Dvořák's Nocturne. Recommended.
ANDREW MELLOR