An impressive account of Glenn Gould in uncompromising mode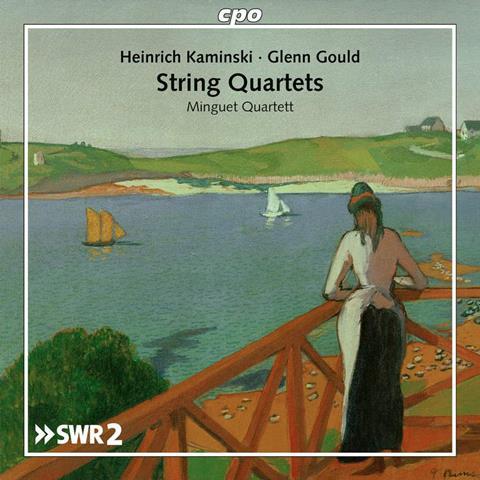 The Strad Issue: July 2023
Description: An impressive account of Glenn Gould in uncompromising mode
Musicians: Minguet Quartet
Works: Gould: String Quartet. Kaminski: Prelude and Fugue on ABEGG; String Quartet
Catalogue number: CPO 555072-2
Glenn Gould wrote a string quartet; who knew? Not any pretty little neo-Baroque thing, either, but a 35-minute Schoenbergian monster in a single span. The very free interpretation of sonata form is articulated with both warmth and clarity by the Minguet Quartet, sounding neither unduly abrasive nor shapeless and comparing favourably with looser-limbed versions by the Acies and Symphonia quartets.
The pairing – even less familiar – is a complementary canvas of stretched tonality (nominally in F major) composed in 1913 by Heinrich Kaminski (1886–1946). Imagine a quartet by Kandinsky, if the artist had followed his friend Schoenberg's example and multitasked. The four-movement form owes something to late Beethoven, opening with a contemplative Lento which responds naturally to the sinewy timbre of the Minguet. A driving second movement is all bold lines, neatly articulated dots and sudden shadows like a piece of abstract expressionism. The brief point of true rest comes in a third-movement Adagio up-beat to a finale that takes a bizarre turn into the village tavern as though Webern and Dvořák had got drunk together one night and had fun completing each other's musical sentences.
In between, Kaminski's Prelude and Fugue on Schumann's cryptogram is made of sterner stuff, but the players take down the volume in a relatively airy studio recording so that the counterpoint is kept on its feet.
PETER QUANTRILL