A premiere recording shines light on a Mozart contemporary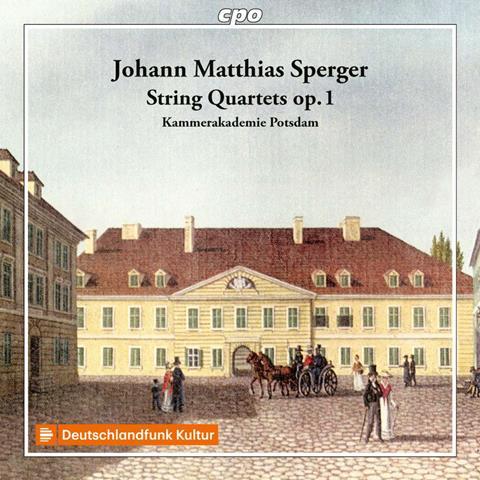 The Strad Issue: October 2023
Description: A premiere recording shines light on a Mozart contemporary
Musicians: Members of the Kammerakademie Potsdam
Works: Sperger: String Quartets op.1: no.1 in F major, no.2 in A major, no.3 in C major
Catalogue number: CPO 555470-2
Celebrated chiefly as a leading bassist, Johannes Sperger (1750–1812) was also a prolific composer, particularly of symphonies, double bass concertos and chamber works. His three op.1 quartets each comprise three movements in a fast–slow–fast sequence and approximate the styles of Mozart and Haydn.
Using reproduction period bows, these performers are persuasive advocates of Sperger's music, engaging with it intelligently and buoyantly. The musical weight of his op.1 quartets lies in their spirited first movements, in which leader Peter Rainer realises his pre-eminent melodic role with character and poise, making pleasing dynamic contrasts and adding occasional extempore ornamentation.
Rainer is especially expressive in contemplative slow movements, such as the aria-like Adagio of no.3, in which he employs subtle rubato, and he shapes a serene line above the restless undercurrents in the Adagio cantabile of no.2. His colleagues are also given opportunities to strut their stuff, violist Christoph Starke and cellist Jan-Peter Kuschel making impressive bravura contributions in the outer movements, particularly during episodes in the rondo finales. Kuschel clearly relishes his bustling solo role in the rondo of no.1, but the ensemble's brisk tempo results in some of his passagework sounding like bees around a honey pot. The commendable recording combines intimacy with a lively ambience.
ROBIN STOWELL