Seminal 20th-century cello work veiled in Indian classical style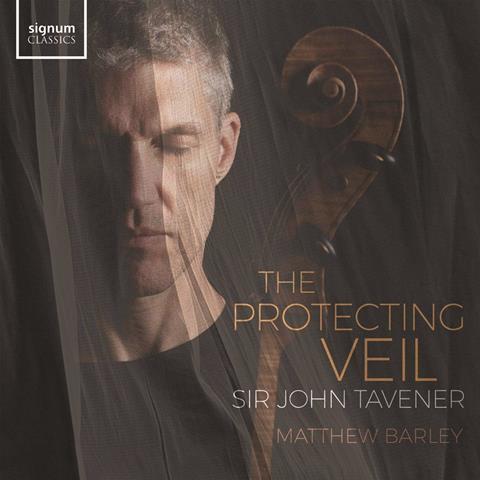 The Strad Issue: July 2019
Description: Seminal 20th-century cello work veiled in Indian classical style
Musicians: Matthew Barley (cello) Sukhinder Singh (tabla) Sinfonietta Riga / Julie Christie, Olwyn Fouéré (readers)
Works: TAVENER The Protecting Veil; Mother and Child (arr. Barley) KHAN The Song of Separation and Waiting
Catalogue Number: SIGNUM SIGCD585
Thirty years since Steven Isserlis premiered Tavener's The Protecting Veil at the Proms, another British cellist, Matthew Barley, puts the work in a new and enlightening context in this recording.
In a phone conversation between Barley and Tavener just before a performance, it emerged that Tavener had been listening to Indian music while composing it. It is this Indian element that Barley brings to his playing, in the free, improvisational manner demonstrated in the Sultan Khan track that ends the disc, and treating the frequent grace notes in the cello part like the slides in Indian classical music.
Barley, who went on to spend a day working on the piece with Tavener, enters deeply into the work, creating a mesmeric and nicely moving performance. The initial infinitely long sustained high A is not a thing of beauty on his c.1750 Gigli cello, but becomes so thereafter when played at a less intense dynamic. His playing in the Nativity and Dormition movements is especially tender, and his gentle swoops down the instrument are exquisite.
Latvian ensemble Sinfonietta Riga creates just the right luminous, warmly resonant sound for this work, aided by a rich and detailed recorded sound, and the interspersed poems help draw us into the music's mystery.
JANET BANKS