Peter Quantrill gives his views on the performance at the HR-Sendesaal Frankfurt, Germany, on 4 February 2021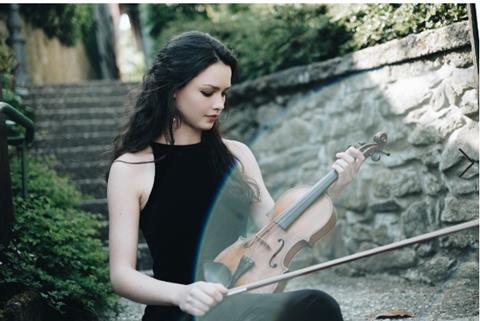 This showcase for current stars of the Kronberg Academy was recorded live and unedited – there is a distracting trail for another TV programme – and sometimes rougher than ready. Both Mairéad Hickey and Santiago Cañón Valencia seemed to struggle against Christoph Eschenbach's inclination towards expansive tempos, which produced a slightly lumpen accompaniment to the first movements of the Bruch G minor and Haydn C major concertos respectively and allowed their slow movements to drift.
There was certainly no excess sugar or fat in Hickey's articulation of a solo part which responded well to her vibrant, slimline tone and as much improvisatory phrasing as she could muster under the circumstances. Cañón Valencia took the corners of his own first-movement cadenza on two wheels, but some mellow pure tone and imaginative ornamentation confirmed the positive impressions left by his albums on the Atoll label.
Eschenbach and the orchestra moulded themselves more sensitively to the second half's soloists. Ivan Karizna caressed Bruch's Kol nidrei into shape with burnished tone and vocal phrasing all the more affecting for its restraint. Stephen Waarts's debut album on Rubicon has already disclosed a Bartók interpreter of terrific flair; here he tore into the gypsy roots of the underrated Second Rhapsody as if letting go after several rounds with Ravel's Tzigane: you could almost smell the cheap wine on the bar and the farmyard round the corner.
PETER QUANTRILL