A delightful re-enactment of 18th-century London music making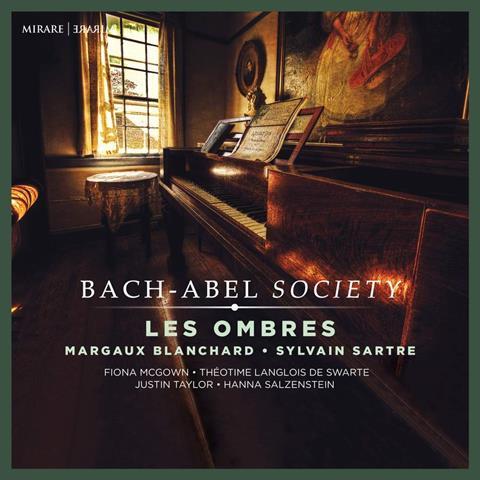 The Strad Issue: January 2023
Description: A delightful re-enactment of 18th-century London music making
Musicians: Les Ombres
Works: Works by Abel, Bach, Haydn and Schröter
Catalogue number: Mirare MIR 584
Three years after Bach's youngest son Johann Christian met viola da gamba virtuoso Carl Friedrich Abel in London, the two of them started up a select subscription concert society that ran from 1765 until Bach's death in 1782.
This disc by French period ensemble Les Ombres aims to recreate the type of chamber programme that the wealthy London subscribers would have been treated to, and a very engaging mix it is.
Les Ombres' joint directors Margaux Blanchard on viola da gamba and flautist Sylvain Sartre are joined by violinist Théotime Langlois de Swarte and Justin Taylor (fortepiano) for some delightful quartets by the 'English Bach' and Abel in the galant style, keeping a light, airy texture in free and fluid performances.
In two unaccompanied viola da gamba preludes by Abel, Blanchard makes light of virtuosic demands as feathery arpeggiated figures fly across the six strings. Having a fortepiano rather than harpsichord accompaniment in the sonata is an interesting reflection on the instrumental changes happening at the time.
Langlois de Swarte, in sonata movements by J.C. Bach and the composer's protégé Johann Samuel Schröter, playing totally without vibrato, gets maximum expression and has a lively grace to his phrasing. The sound quality is excellent: intimate and immediate with an enlivening resonance.
JANET BANKS