A boundary-defying recital from a remarkable Dane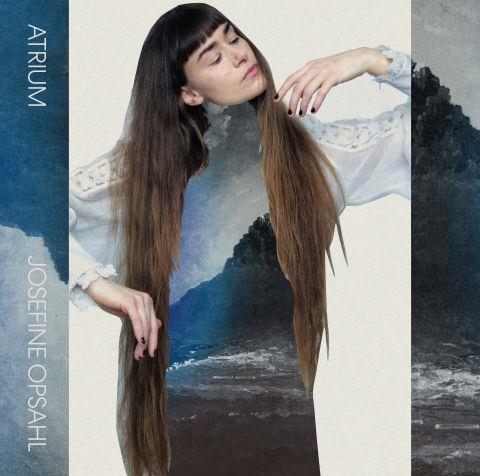 The Strad Issue: October 2022
Description: A boundary-defying recital from a remarkable Dane
Musicians: Josefine Opsahl (cello and live electronics)
Works: Josefine Opsahl: Prism I; Gaaer ikke Soels og Maanes Vei ned under dybe Hav?; 8 Circles: Pendulum; Liquid Entity, Intimo; EVI; Town Will Change Town Will Remain; KHGR; Rauma; Prelude; Prism II
Catalogue number: DACAPO RECORDS 8.226596
Defining Josefine Opsahl is an almost impossible proposition: she's a Danish cellist, composer and visual artist, and Atrium showcases a collection of recent music as both composer and soloist. Stylistically, the disc straddles classical, dance music, sometimes rock, even sound and noise art. Crucially, however, Opsahl uses the bewildering gallery of electronic effects at her disposal to expand and extend her own playing – to such an extent that sometimes it's hard to tell where one stops and the other starts. She's clearly an athletic, deeply accomplished cellist, but in the same way that she's happy to embrace unusual effects and noise from her acoustic instrument, she also pushes her musical palette even further into electronic distortion, harmonising, looping and many other effects.
The results are deeply expressive, from the bright, buoyant minimalist figurations of 8 Circles: Pendulum (inspired by Swedish early abstract artist Hilma af Klint) to the harder-edged chromaticism of Liquid Entity (inspired by Danish architect Jørn Utzon), which builds steadily to a multi-layered cello chorus. The bells of Copenhagen's City Hall chime distantly through the opaque sonic backgrounds of Town Will Change Town Will Remain, and there's a collision between Bachian figurations and Reichian hocketing in the somewhat introspective KHGR.
It's a fascinating, deeply rewarding collection of pieces that are immediately likable, but with plenty of detail and depth to repay much repeated listening.
DAVID KETTLE