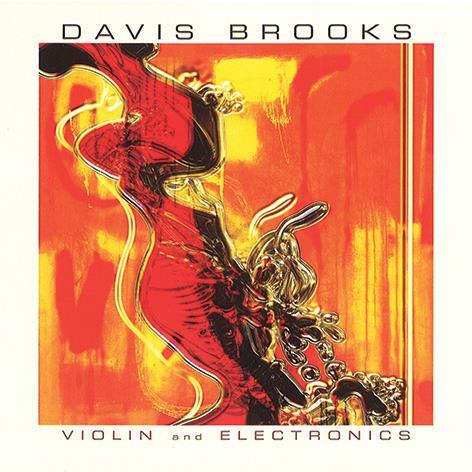 The Strad Issue: January 2011
Description: Mixed results from a collection of music music for solo violin and electronics
Musicians: Davis Brooks (violin)
Composer: Mobberley, First, Levick, Aikman, Browning, Felice & Long
Davis Brooks is a violin professor at Butler University in Indianapolis and associate concertmaster of the Indianapolis Chamber Orchestra, and he lists orchestral playing, chamber music, new music, studio sessions and period performance as just some of his activities in the booklet notes to this disc. So it should come as no surprise that a CD of nothing but music for solo violin and electronics forms part of his eclectic career.
The music presented is a mixed bag, but enjoyable nonetheless, and Brooks is a committed and persuasive advocate for the works throughout, adapting his impressive playing to the composers' diverse demands. The opener, James Mobberley's In bocca al lupo (1990), showcases the violinist's bravura playing in a solo part full of insistent tremolos set against a backdrop of electronically manipulated violin sounds. C.P. First's Epiphany (1994) and James Aikman's Fantasy (1991) inhabit darker sound worlds, and Brooks ranges from full-throated, resonant playing on the G string to keening phrases in the uppermost register, often with a menacing electronic backdrop.
His control of vibrato and his tidy phrasing are a pleasure to listen to. He brings a singing tone to some of the angst-ridden phrases of Frank Felice's Brace Yourself Like a Man (2001), and adopts a poignant flautando sound for the work's closing bars. Hugh Levick's Nosostros (2004) is more like a dance track, with Brooks delivering a stuttering atonal melody against a backing of sampled didgeridoos and Latin percussion – not the greatest vehicle for his skills. Sound is generally a little lacking in resonance and is not flattering to the soloist – some of his more assertive gestures fall a bit flat.




David Kettle