Splendidly remastered reissue of Hungarian master and his virtuoso pupil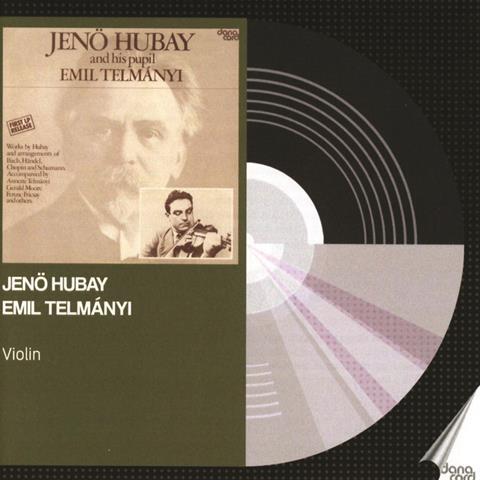 The Strad Issue: April 2020
Description: Splendidly remastered reissue of Hungarian master and his virtuoso pupil
Musicians: Jenő Hubay, Emil Telmányi (violin); Ottó Herz, Gerald Moore, Annette Telmányi, Pál Kiss (piano); Mária Basilides (contralto); Budapest Orchestra/Ferenc Fricsay, Royal Orchestra, Copenhagen/Thomas Jensen, Hungarian Academy Orchestra/Nándor Zsolt
Works: Music by Bach, Chiabrano, Dinicu, Handel, Hubay, Saint-Saëns, Schumann and Veracini
Catalogue Number: DANACORD DACOCD 851
This splendid refurbishing of a long-unavailable Danacord LP brings us all seven of the 1928–29 HMV recordings by Jenő Hubay (1858–1937) plus selected 1935–59 recordings by his pupil Emil Telmányi (1892–1988). A pupil of Joachim and Vieuxtemps, Hubay was unusual among 19th-century fiddlers in cultivating a wide vibrato. Despite this, a Handel Andante ('Allegretto' here) is very beautiful: towards the end he goes up an octave. The Bach Air features lavish portamentos.
In his own music, Hubay is authoritative: the Berceuse is delightful, with silvery tone; intonation is fine until the last note in the Intermezzo from his opera The Violin Maker of Cremona; in the Scènes de la Csárda no.12 'Pici Tubicám' and no.5 'Hullámzó Balaton' (an especially exciting fast section) he ranges across the violin's entire compass; in 'Ugy-e Jani?' he plays obbligato to the lovely contralto Mária Basilides.
Telmányi offers fine legato in Veracini; horn imitations in Chiabrano's La Caccia; nonchalant staccato in Dinicu's hit; double-stopping in Schumann's Romance; delicacy in Hubay's Les Fileuses; the real improvisatory style in Scènes de la Csárda no.4 'Hejre Kati' and no.2 'Kis furulyám' (terrific virtuosity here); and an excellent Saint-Saëns Introduction et Rondo capriccioso.
TULLY POTTER