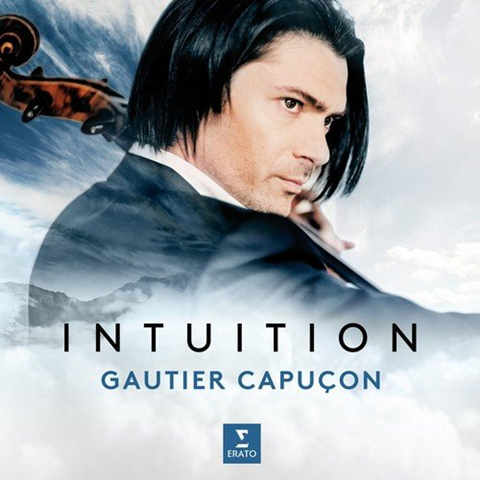 The Strad Issue: April 2018
Description: Cellist's very personal journey through a musical landscape
Musicians: Gautier Capuçon (cello), Jérôme Ducros (piano), Orchestre de chambre de Paris/Douglas Boyd
Works: Works by Massenet, Ducros, Saint-Saëns, Sollima, Dvořák, Elgar, Popper, Casals, Paganini, Tchaikovsky, Rachmaninoff, Joplin, Fauré and Piazzolla
Catalogue Number: ERATO 0190295883959
Pictured on the CD cover playing the cello atop the snow-covered Alpine landscape of his childhood, Gautier Capuçon describes this disc as a musical progression through his life, from The Swan, the first work he performed in public, through his student days in Paris, to Vienna and studies with Heinrich Schiff and finally to more recent discoveries such as Sollima's Violoncelles, vibrez!
It is a musically rich journey, with cello and piano tracks interspersed with rather lush transcriptions for cello and orchestra, the strings particularly forward in Fauré's Après un rêve and Rachmaninoff's Vocalise. Within a disc chock-full at nearly 82 minutes we experience jaw-dropping virtuosity in Popper's Elfentanz and the highly enjoyable Encore by pianist Ducros, and emotionally convincing outpourings in Dvořák's Leave Me Alone, the song quoted so movingly in his Cello Concerto. Along with Elgar's Salut d'amour there is a profundity that has to be heard to be appreciated in Casals' Song of the Birds.
Capuçon manages to combine a beautiful cello sound from his 1701 Goffriller that comes as close to the human voice as imaginable with a subtlety of expression and refined, stylish playing. The recording is slick, professional and immaculately balanced, and comes with a bonus DVD of selected tracks.
JANET BANKS