Lyricism is to the fore in this carefully programmed recital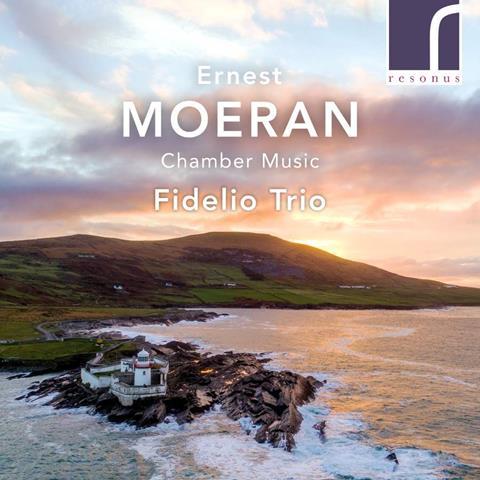 The Strad Issue: May 2022
Description: Lyricism is to the fore in this carefully programmed recital
Musicians: Fidelio Trio, Nicky Sweeney (violin)
Works: Moeran: Violin Sonata in E minor; Sonata for two violins; Prelude for cello and piano; Piano Trio in D major
Catalogue number: RESONUS CLASSICS RES 10296
Moeran has found powerful advocates in the Fidelio Trio's Belfast-born violinist Darragh Morgan and his pianist wife Mary Dullea. Their persuasive interpretation of the Violin Sonata encompasses an opening movement of intense drama, a dark, disquieting Lento, potently realised, and an energetic finale in which the composer's instinctive folk-music leanings are effectively conveyed.
The couple are joined by Tim Gill for a warm-hearted rendition of Moeran's lyrical Piano Trio. Although the melodic material of the opening Allegro seems somewhat diffuse, the players skilfully interweave the folk-like melodic strands in the rhapsodic slow movement and dispatch the ensuing scherzo with convincing abandon, providing welcome relief in the more peaceful trio. They also revel in the finale's melodic richness and ever-varying textures and highlight the cyclical return of the first movement's opening theme before the animated coda.
Morgan and Nicky Sweeney offer a refined account of the two-violin Sonata, seamlessly negotiating the contrasting episodes in the first movement, executing its skittish, pizzicato-laden Presto with panache, and skilfully delineating the architecture of its Passacaglia. Gill and Dullea give a pleasing sense of shape and purpose to the simple, yet profound Prelude. The engineering is first-rate throughout.
ROBIN STOWELL