A beautifully balanced take on Grieg's contrasting sonatas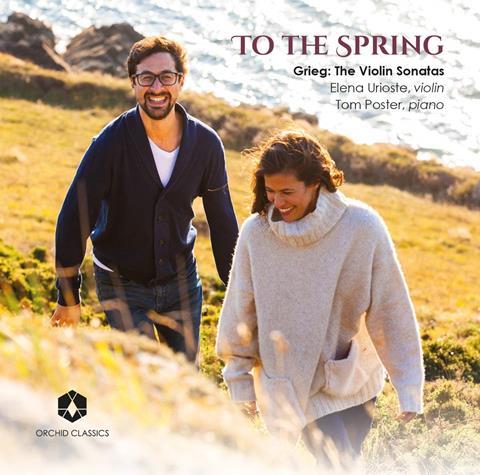 The Strad Issue: June 2020
Description: A beautifully balanced take on Grieg's contrasting sonatas
Musicians: Elena Urioste (violin) Tom Poster (piano)
Works: Grieg: Violin Sonatas nos.1–3
Catalogue Number: ORCHID CLASSICS ORC100126
Programming Grieg's three violin sonatas is trickier than it might appear, as the first two belong to the same world of playful innocence as the early Lyric Pieces, whereas (for better or worse) the third is cast in a decidedly Beethovenian, furrowed-brow C minor. The most successful recordings – most notably those by Christian Svarfvar and Maya Levy – tend to compensate subtly by playing up the third sonata's open-hearted lyricism rather than its explosive Sturm und Drang.
By contrast, Elena Urioste (playing a velvet-toned c.1706 Gagliano) and Tom Poster find a convincing middle path by emphasising the Schumannesque qualities of opp.8 and 13 with a bold passion and sonority that creates a greater sense of stylistic continuity with op.45 than is usually the case. As a result, when the latter launches forth, captured in gently alluring yet imposing sound, one doesn't experience the almost inevitable creative jolt.
If by emphasising the music's Germanic antecedents and op.45's Brahmsian credentials, Urioste and Poster present a less overtly Nordic view of Norway's favourite musical son than is customary, the upside is that the first two sonatas (especially) sound more structurally compelling than usual. Enchanting musical interludes between the major works are provided by Last Spring op.33 no.2 and To the Spring op.43 no.5.
JULIAN HAYLOCK