Sadly more gilt than gold in a nevertheless attractive programme of oldies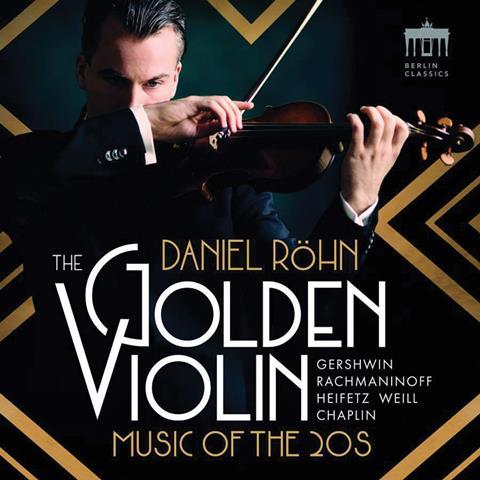 The Strad Issue: August 2019
Description: Sadly more gilt than gold in a nevertheless attractive programme of oldies
Musicians: Daniel Röhn (violin), Mario Stefano Pietrodarchi (bandoneon), Württemberg Chamber Orchestra Heilbronn/Case Scaglione
Works: Pieces by Burleigh, Chaplin, Crowther, Gershwin, Heifetz, Holländer, Huppertz, Novello, Rachmaninoff, Suk and Weill
Catalogue Number: BERLIN CLASSICS 0301190BC
Grandson of Erich Röhn and son of Andreas Röhn, Daniel Röhn should know a thing or two about violin playing. And so he does: he surmounts technical hazards with aplomb in a piece such as Cecil Burleigh's Moto perpetuo. Yet in taking on some of the tea-dance repertoire from before the war, he displays limitations.
It hardly matters that his sub-title is 'Music of the 20s' and little of the music actually comes from the 1920s. What does matter is that if he is going to put himself up against Albert Sandler, Paul Godwin, Marek Weber et al, he needs a far greater command of colour.
He starts with a welcome Heifetz transcription based on Gershwin's An American in Paris, only recently discovered, playing it with splendid rhythm and, in the slower theme, sinuous phrasing. Two of Heifetz's transcriptions from Porgy and Bess also go well but his romantic song, written as 'Jim Hoyl', falls flat.
Chaplin's haunting theme from Limelight gains from harmonics and a few characterful flicks; and harmonics also help Weill's Mack the Knife. Most of the orchestral arrangements are by Stephen Buck and they start sounding the same after a while. Several tracks are quite tedious.
TULLY POTTER