Tim Homfray hears a performance of Schubert, Clara Schumann, John Adams and Arvo Pärt at London's Milton Court on 31 May 2022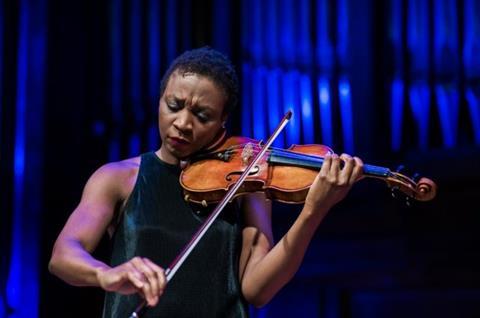 Tai Murray and Martin Roscoe opened their concert with Clara Schumann's Three Romances. There was fluid forward movement in the first Romance; the central G major section of the second was cheerful and witty, with Murray bouncing off the acciaccaturas, and the third had due lyrical breadth and majesty. In the first movement of John Adams's Road Movies, 'Relaxed groove', Murray punched out the pithy phrases at the bridge. She is a physically expressive player: at one point she seemed to be keeping the bow still and moving the violin up and down. There were gentle ululations in the second-movement 'Meditative', and the third, '40% Swing', was a terrific, high-octane hoedown.
In Arvo Pärt's Passacaglia Murray moved from a steady tread to a ferocity using the entire bow, sacrificing a whole clutch of bow hair in the process. The final work on the relatively short programme was Schubert's A major Grand Duo D574. Here, Murray was light and lyrical in the first movement, with much dynamic nuance; more bow hairs flew in a cloud of rosin dust in the propulsive Scherzo, and there was drama within the seeming simplicity of the Andantino, with elegant duetting in the central A flat major section. In the final Allegro vivace Murray displayed a penchant for up-bow staccato and the two players brought the work to a jubilant close.
TIM HOMFRAY