Bruce Hodges hears a performance of Haydn, Ligeti and Beethoven at Philadelphia's Kimmel Center on 16 February 2023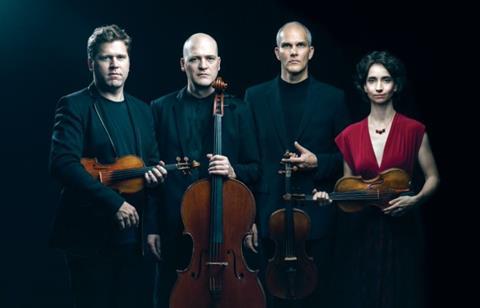 Casals Quartet
Perelman Theater, Kimmel Center 16 February 2023
'Can we skip to the Beethoven?' murmured the man behind me in the sold-out audience for the Casals Quartet, making its debut with the Philadelphia Chamber Music Society. Thankfully the doubter remained, because if he had departed he would have missed a high-velocity reading of Ligeti's First Quartet (1953–4), subtitled 'Métamorphoses nocturnes' – one of the great experiments in string quartet writing from the period.
Its theatrical elements can't be overstated. From the electrifying high registers on the strings, to the slow-moving chords in the middle, dynamic contrasts were outsized. Vibrato was minimised, as was the case through the entire evening. The foursome were particularly cogent in quiet moments, when the room seemed to shrink in size to that of a doll's house. As a friend remarked later of Ligeti, 'Such a show-off.' True, perhaps, but the results were so compelling that they only reinforced his monolithic legacy.
The unskippable Beethoven quartet (E minor op.59 no.2) was rife with felicities, including a deeply moving slow movement with frozen consonant chords. And, at the risk of wearing out a metaphor, skipping appeared with happy frequency in the final movement with its borderline-hilarious dotted rhythms.
To open the evening, Haydn made a welcome appearance with his Quartet in E flat major op.20 no.1, with French bows offering a light, springy touch. As before, minimal vibrato only reinforced the ability of the ensemble to let the buoyant score speak without additional underlining.
BRUCE HODGES