Edward Bhesania visits London's Milton Court Concert Hall on 24 November 2022 for the performance of works by Felix and Fanny Mendelssohn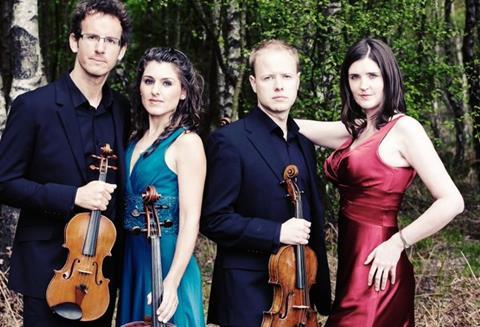 Last year the Carducci Quartet presented 'Shostakovich: Life, Letters & Friends', with movements from the string quartets interspersed with readings from actor Samuel West. This year the group has collaborated with Myla Lichtman-Fields, who has adapted her 2018 play, Felix and Fanny, to create a sequence of words and music – the words based on the numerous letters between the two siblings.
Fanny's music included movements from the piano cycle Das Jahr (arranged by the Carducci's cellist Emma Denton), as well her only String Quartet. The Adagio ma non troppo first movement of the latter was an ideal opener, expansive and mildly nostalgic. At the end came a rich and soulful rendition of the Adagio from Felix's final quartet, in F minor. In between, complementing movements from Felix's First and Second quartets, actors Luke Thallon and Lucy Phelps brought to life the siblings' solid mutual respect, Felix's near-dependence on his sister's critiques of his scores, Fanny's near-idolisation of her brother (despite him publishing her works under his name), and Fanny's eventual success in publishing independently. If the texts were perhaps marginally too long, too numerous or too prosaic, and if they seemed to diminish the music, this was nevertheless a neatly conceived project.
EDWARD BHESANIA