Edward Bhesania hears a live stream from the Glyndebourne Theatre on 11 January 2021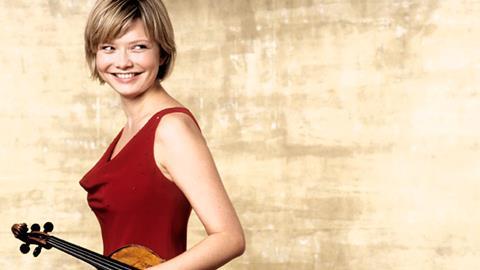 With Glyndebourne's Beethoven-anniversary production of Fidelio cancelled in the summer, this concert by the OAE, recorded in December 2020, opened with the overture and a trio of sung numbers from the opera. Glyndebourne's music director Robin Ticciati was stranded in Germany, so Mark Elder stood in, bringing his rich operatic insight to bear on a performance that highlighted the opera's darkness as well as the fortitude of the heroine Leonore.
Playing barefoot in a floor-length dress, Alina Ibragimova rocked a wild-child look in Brahms's Violin Concerto. As much as this matched her free-spirited playing, it turned out simply to be the result of a shoe-packing blunder.
While lacking nothing in sweetness or delicacy, she pressed deep in the first movement to create searing tension, occasionally straying into cries of despair. The cadenza, fiery, driven and streaked with spontaneity, came out as a dramatic scena. It contrasted with a blissful wind-down before the movement's close.
The slow movement was a diversion on a different plane, Ibragimova's eloquence never halting the flow but somehow simultaneously arresting time. The finale showed the kind of passionate abandon that ought to result in slips and mishaps, but none happened. Errant footwear notwithstanding, there was no hint of cold feet in this performance.
EDWARD BHESANIA