Chamber works that unite the worlds of Brahms and Debussy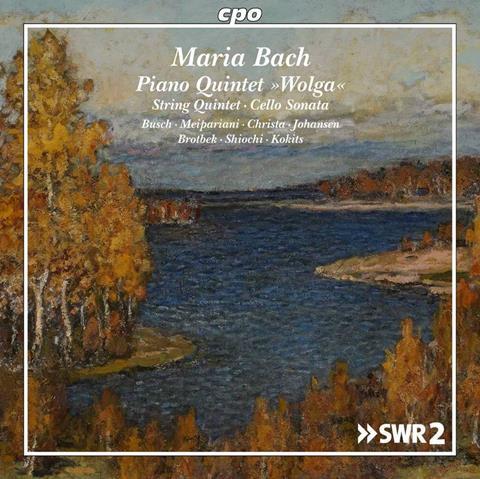 The Strad Issue: June 2022
Description: Chamber works that unite the worlds of Brahms and Debussy
Musicians: Christine Busch, Elene Ansaia Meipariani (violins) Klaus Christa (viola) Matthias Johansen, Conradin Brotbek (cellos) Yukie Takai (piano)
Works: Maria Bach: Piano Quintet 'Wolga'; String Quintet; Cello Sonata
Catalogue number: CPO 555341-2
Maria Bach was born in 1896 into an arts-loving family, at whose Viennese home regular guests included Klimt, Brahms, Wolf and Korngold; the last of these nurtured Maria's pianistic and creative talents and helped organise her studies with Joseph Marx. She not only became a celebrated composer, but also a notable poet and artist. She was still going strong aged 82, when a gas leak at home claimed her life in 1978.
Of particular interest here is the world-premiere recording of Bach's three-movement String Quintet (1936), which is strikingly close in temperament, gesture and sound world to Debussy's String Quartet. Fascinatingly, the 'Wolga' Piano Quintet – arguably Bach's most radiant masterpiece – uses Brahms as a creative launchpad, yet the music's melodic and harmonic patternings are coloured by Debussy and Ravel, and also features a dozen subtle references to the Russian folk song 'Song of the Volga Boatmen'. Earliest of the three works is the 1924 Cello Sonata, and here the Brahmsian influence is at its strongest, notwithstanding occasional Rachmaninoffian touches.
This fine team of soloists conveys an infectious sense of discovery allied to technical finesse, complemented by CPO's naturally balanced, gently glowing engineering.
JULIAN HAYLOCK