Rip-roaring music making effortlessly melds ancient and modern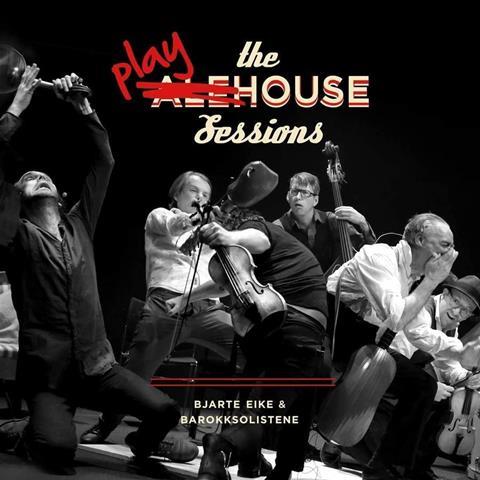 THE STRAD RECOMMENDS
The Strad Issue: November 2022
Description: Rip-roaring music making effortlessly melds ancient and modern
Musicians: Barokksolistene/Bjarte Eike (violin)
Catalogue number: RUBICON RCD1096
Imagine a 17th-century jam session in a London pub with some implausibly musical Norwegian sailors on shore leave, plus cameos from a barmaid, and you begin to get the idea of this congenially off-the-wall concept album: a sequel to the wildfire success of The Alehouse Sessions from 2017, and trading off the same fusion of Baroque, folk and jazz styles.
Thankfully for replay value, no one involved sounds too far under the influence. Indeed, the suave arches of Bjarte Eike's violin on an Adagio from Purcell's Come ye sons of art would grace any recording of the anthem proper – until, that is, a jazz bass steals in and bends the music towards the rapturous 'Glitt'ring Queen' aria from the Yorkshire Feast Song.
Voices and solo strings intertwine throughout, as do 16th- and 21st-century sensibilities. Eike's own arrangements impart a melancholy swing to numbers from Playford's The Dancing Master such as 'Beggar Boy' and 'All in a garden green'. At the core of the album's appeal is not only the shrewdly researched repertoire and uninhibited fantasy of the arrangements but some hand-in-glove ensemble playing conditioned by a thorough grasp of English Baroque aesthetic and gesture.
Take the softly drooping phrases of Niel Gow's Lament for his wife, the passing metres in Purcell's setting of the 'Willow Song' from Othello, or the deliciously held, consort-like suspensions that stretch out another set of instrumental dances titled after The Irish Washer-Woman. Warm and cosy studio sound ushers you to a fireside seat in the Dog and Duck circa 1690, minus the rats.
PETER QUANTRILL