Quirky early Weber from a distinguished American duo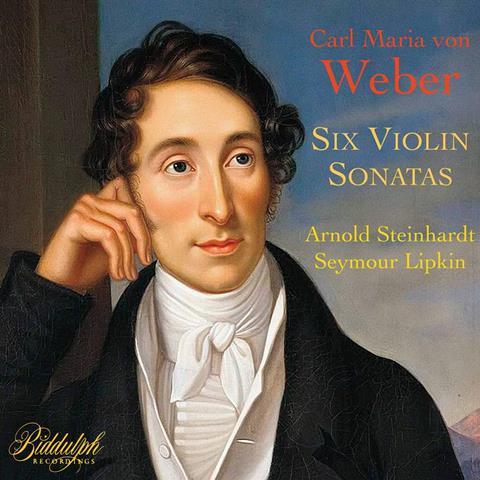 The Strad Issue: May 2022
Description: Quirky early Weber from a distinguished American duo
Musicians: Arnold Steinhardt (violin) Seymour Lipkin (piano)
Works: Weber: Six Sonates progressives op.10
Catalogue number: BIDDULPH 85010-2
This is a delightful album and to hear Weber played better you would have to go to the three sonatas recorded by the great duo of Leonid Kogan and Grigory Ginzburg. Best known for his years as leader of the Guarneri Quartet, Arnold Steinhardt is on silk-toned form on this 1995 recording.
From the opening of the F major Sonata, the legendary Seymour Lipkin (1927–2015) is a very positive presence. In the A major Sonata the piano expounds a theme – originally intended for the opera Silvana – at considerable length and has the second of four variations to itself.
Dating from 1810, the works follow all but the last of Beethoven's violin sonatas. You do feel you are in the new era but, in calling them 'progressive', Weber might as well have meant quirky. Quickfire changes of mood abound and the commissioning publisher rejected them, realising they were not for amateurs.
Steinhardt and Lipkin clearly enjoy all 15 movements – including two polonaises, an 'Air russe' and one marked 'Carattere espagnuolo' – and are well recorded, a few fierce violin notes apart. The Largo of the C major, lasting just a minute, is profoundly played. At 44 minutes the disc is short measure but not short of incident.
TULLY POTTER