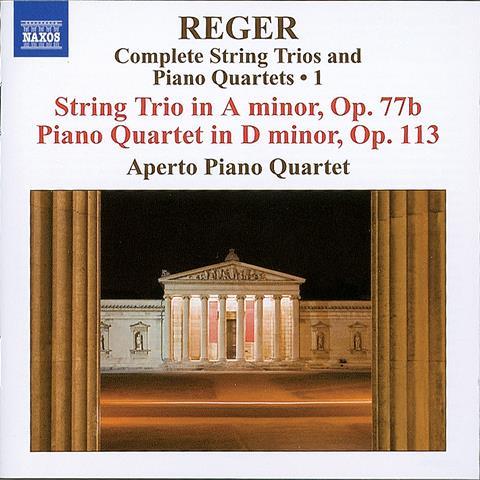 The Strad Issue: January 2008
Musicians: Aperto Piano Quartet
Composer: Reger
Max Reger's standing as a composer now largely resides in his works for organ, though chamber music occupied much of his attention throughout his short life. The present release, which promises to be the first of two discs containing his complete piano quartets and string trios, includes the massive D minor Piano Quartet, a score lasting over three-quarters of an hour. It owes much to the influence of Brahms, and the strength of the rugged opening movement is balanced by a vivacious scherzo of frolicsome humour. The premonition of Reger's brief existence dominates a nostalgic Larghetto before an animated finale turns the mood full circle to the craggy opening.
The Aperto Piano Quartet, formed around two founder members of the Petersen Quartet, has the tonal weight that brings a feeling of unbridled passion to the outer movements. Frank-Immo Zichner's piano is full-toned yet never overpowers his colleagues, whose string intonation is impeccable throughout. The drawback is a slightly congested recording made in 2003, but seemingly making its first appearance.
The scoring of the much shorter A minor String Trio is full of dynamic contrasts and tonal colouring, with a sombre and dramatic opening that sets the general character for the whole work. I have the greatest admiration for the Aperto's detailed performance, and though the group's viola player had changed by the time of this 2007 recording, the tonal quality remains much as before. The engineers have here provided a pleasing and transparent quality.
A much recommended budget-price release.
DAVID DENTON