The cellist shares her insights on the piece, which she recently recorded with pianist Jocelyn Freeman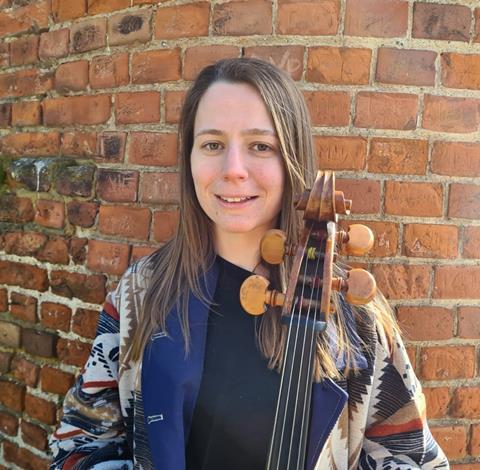 Discover more Featured Stories like this in The Strad Playing Hub
British cellist Abi Hyde-Smith released her new album The Poet's Echo with Rubicon Classics in March 2023, which entered the UK Classical Charts at number 4. On this album, Abi partners with pianist Jocelyn Freeman to perform Shostakovich's Cello Sonata. Gemma Summerfield (soprano) and Gareth Brynmor John (baritone) also appear on the album singing Shostakovich's 'Four Pushkin Romances' and Prokofiev's 'Three Pushkin Romances'.
While the cello sonata is the central work of the album, Hyde-Smith and Freeman have also created a new arrangement of Britten's 'The Poet's Echo', adding a cello part, which they perform with Summerfield. This song cycle was originally scored for high voice and piano and dedicated to Galina Vishnevskaya, the wife of celebrated cellist Mstislav Rostropovich.
Abi speaks to The Strad about her experience with the Shostakovich Cello Sonata. Make sure to check out our article Shostakovich Cello Sonata: A twentieth century classic in our May 2023 issue.
When did you first come across the Shostakovich Cello Sonata? When did you first perform it?
I was fortunate to have the ever-inspiring Rhuna Martin as my cello teacher from the ages of eight to eighteen. Rhuna hosted frequent concerts for her students and I remember one of the more advanced young cellists playing the second movement of Shostakovich's Sonata. As an eight-year-old beginner, I was transfixed and blown away! The opening is so shocking. The stark sound of the solo cello using the grotesque accented open A string repeatedly…wow! I had this overpowering feeling of 'I can't wait until I am old enough and good enough to play this piece!' Now, I try to remember that feeling when I perform this sonata. It is easy to become complacent when you know a work really well, but I try to play it as if I am only just discovering its magic myself for the first time, so that I am able to share that with those listening.
I gradually discovered the other movements over the next few years and found their contrasting characters really intriguing and a great challenge when it came to performing the sonata as a whole for the first time. This was during my time as an undergraduate student at the Royal Northern College of Music, with the vital guidance of my teacher there, Emma Ferrand. I am so grateful for these early performance opportunities.
Advice to string players learning the work - what's the trickiest section or technique for you in the piece, and how do you overcome it?
I try to come at all technical challenges from a musical approach as it's a far more enjoyable way of practising something that can otherwise feel a bit demoralising and like a huge mountain to climb. There are some obvious technical challenges in this sonata and some others which are more unexpected.
Firstly, make friends with octaves… and your metronome! Find ways to make octaves fun to practise. You don't always need to practise them as they appear in the second movement of this work, but mess around. Challenge yourself to play some favourite melodies in octaves, to keep your brain engaged while practising. For me, this was a creative way of improving the accuracy of my octaves without feeling too clinical.
Make friends with octaves… and your metronome!
I found practising with a metronome crucial, both on my own and together with the piano, especially for the last movement. The opening theme can so easily lack control and grounding, which I believe are key to the character and context of this work. Make sure the rests are never cut short and the triplet and semiquaver passagework is rhythmically stable, especially when giving it the shape and direction you wish to musically. Some of my most effective practice is often done by taking a really tricky passage and experimenting with different rhythms, bowings and articulations, meaning that when I return to what is written on the page, it feels simpler and more reliably accurate.
A less obvious challenge posed by this sonata has to be the never-ending phrases which are especially present in the first and third movements. These melodic lines just keep going and require a bow that never ends! Please can someone invent one of these?! I tried to overcome the limitations of my bow control by singing the cello line, so I knew how I wanted to shape each note. Trying to recreate this on the cello is the next challenge, but having a clear goal in mind of what I wanted each phrase to sound like really helped me.
I believe that when it comes to works such as this, which are so well known and widely performed, it is important to find your own way of performing it. While listening to recordings of past performances is a hugely enjoyable experience and a quick way to familiarise yourself with a piece, it is important not just to recreate how others play it but to find your own understanding and interpretation of the work - find what works for you. Ask yourself why Shostakovich went to the trouble of specific markings - what mood or atmosphere was he trying to create with his chosen articulation? Why did he put those particular notes in that order? Question everything. I find this approach allows me to make a performance my own.
Which edition did you use?
I used the Peters edition. It's clear from a performer's perspective and seems to draw from a variety of sources including early sketches and autographs, first editions and two recordings where the composer is playing the piano alongside Shafran and Rostropovich from 1946 and 1957 respectively. I think this edition is the balanced result of analytical study into these various sources, while taking into consideration the evolution of Shostakovich's compositional journey with this work.
What's the best part about performing this work?
I really love how Shostakovich takes us on such a journey throughout this sonata. He really plays the cello and piano off against one another - it's great fun! In the first movement, I feel that the long soaring lines in the cello part (the ones that I need that never-ending bow for) are trying to break free from the more regimented piano part, which keeps the cello melody contained, against its will. This creates such a build-up of tension throughout the movement. Similarly, in the second movement, there is a sense of torment and torture with the repetition of the accented quavers in the cello part at first, and then in the piano part - as a performer you want to bring out the sense of not being able to escape this eternal cycle!
In the two later movements, I believe that both instruments join together slightly more and react to one another rather than disobey each other! In the third and fourth movements, each harmonic choice in one part has a knock-on effect on how the other line is then shaped. The interplay of the cello and piano parts really is what I love about this piece.
In fact, the thing I adore most about performing chamber music such as this sonata is the partnership between the performers and the way the different musicians and instruments interact - this work is no exception. In my opinion, the best part of life as a musician is making music with others - the various lockdowns only proved this to me. Practising in a room on my own has its benefits(!) but creating something with like-minded musicians is what it is all about, for me. That is why I found working with these wonderful colleagues Jocelyn Freeman, Gemma Summerfield and Gareth Brynmor John so satisfying and rewarding.
Tell us about the instrument you used to record the sonata
I play on an English cello made in the 1840s by John Furber. It is an instrument that my grandad helped me choose and buy, so it will always have a little piece of him in it, which makes it super special to me - I don't think I will ever be able to sell it for this reason. It is a cello I've played on for 16 years and I think that is one of its greatest strengths - I feel like I know this instrument inside out and know how it is going to respond. I am well acquainted with its weaknesses, which all instruments have in some shape or form, but can compensate for these in my approach to the cello. I spend a large proportion of my practice time experimenting with colour and sound - it is an eternal voyage of discovery, but I hope the depth and richness of this lovely instrument, which I tried to coax out, suited this wonderful sonata.
The Poet's Echo is out now on Rubicon Classics - find out more here. Watch the album trailer video below: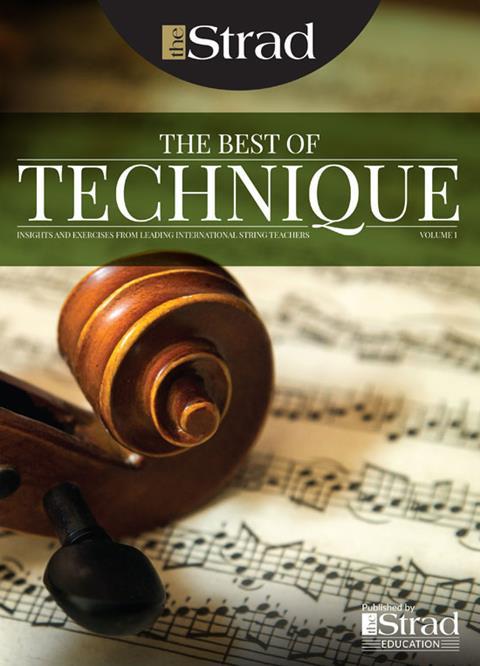 In The Best of Technique you'll discover the top playing tips of the world's leading string players and teachers. It's packed full of exercises for students, plus examples from the standard repertoire to show you how to integrate the technique into your playing.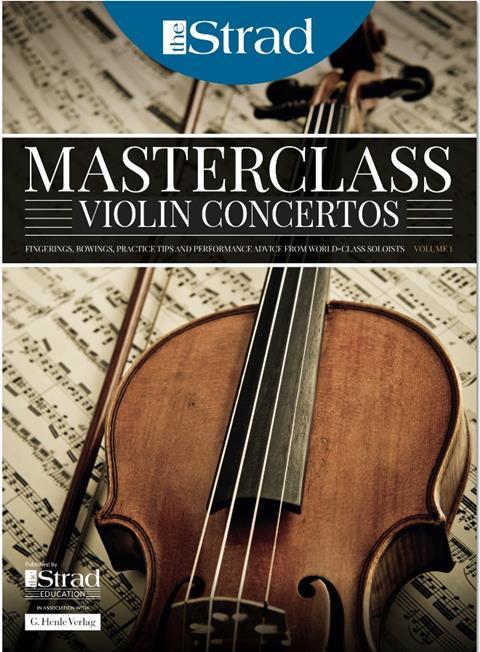 The Strad's Masterclass series brings together the finest string players with some of the greatest string works ever written. Always one of our most popular sections, Masterclass has been an invaluable aid to aspiring soloists, chamber musicians and string teachers since the 1990s.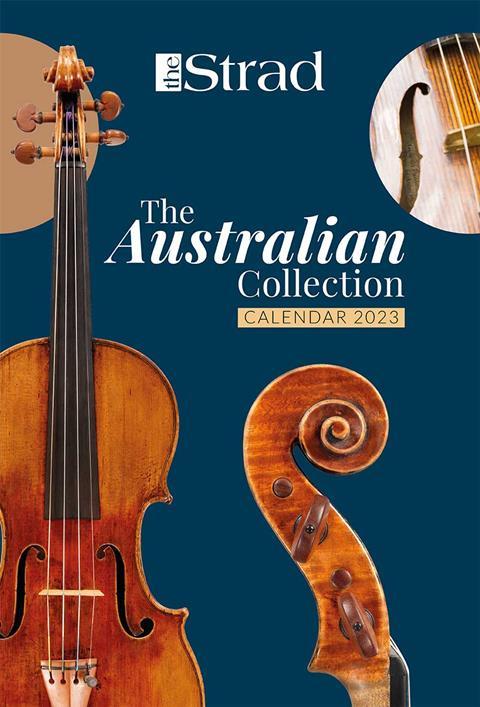 This year's calendar celebrates the top instruments played by members of the Australian Chamber Orchestra, Melbourne Symphony, Australian String Quartet and some of the country's greatest soloists.