Ahead of the coronation this weekend, take a look at some of the new monarch's classical highlights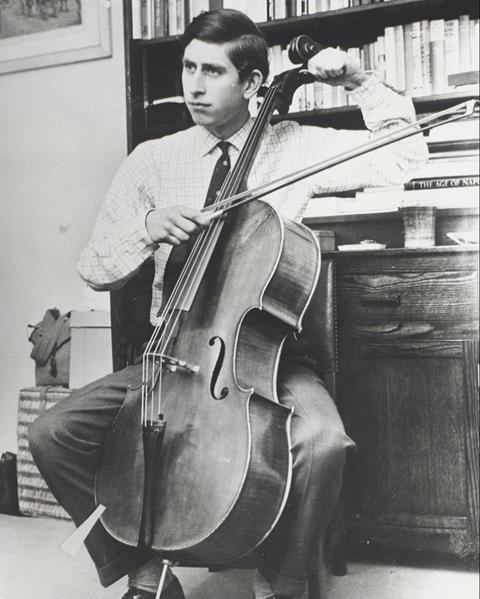 Discover more Featured Stories like this in The Strad Playing Hub
It's no secret that our new monarch King Charles III has always been an avid supporter of the arts. Holding a host of patronages from some of the country's orchestras including the Royal Opera House, the Royal Philharmonic and the English Chamber Orchestra, His Majesty has long enjoyed classical music and the joy it brings with it. So here are four iconic moments
Earliest memories with his grandmother
In an interview with Alan Titchmarch on Classic FM, King Charles talked about the role his grandmother, the Queen Mother, played in his introduction to classical music.
'I suspect the first time I really became aware of it, was being taken by my grandmother, the Queen Mother, to Covent Garden aged seven… to see the Bolshoi Ballet perform. It was their first visit to the United Kingdom and I shall never forget that incredible occasion. I was completely inspired by it which is why it's so important I think for grandparents and other relations to take children at about the age of seven, to experience some form of the arts in performance.'
Growing up King Charles and the Queen Mother had a tight bond and the Queen Mother would often play music with her grandson.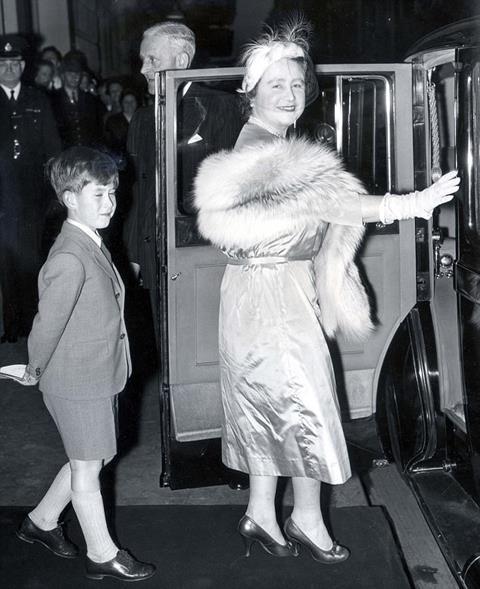 The instrument of Kings
King Charles began learning the cello when he was at boarding school. In an interview with Simon Armitage on the BBC Radio 4 podcast The Poet Laureate Has Gone to His Shed, HRH said: 'I loved playing in the orchestra at Trinity – albeit rather badly,' admitted the Prince of Wales.
'I remember playing in Beethoven's Fifth Symphony and trying to practise in my room at Cambridge to an old record conducted by Herbert von Karajan, who was the great conductor in those days, in the sixties. There was me sitting with my cello and my tuning fork, and I put this thing on, and of course he took it at an incredible lick – you've no idea how fast!'
Eventually, a career in the Royal Navy meant the cello and His Majesty had to part company, with HRH admitting: 'When I joined the Navy, I found it wasn't so easy to take a cello in a ship. It got abandoned for a bit, and I never managed to take it up again.' The pair were soon reunited on a royal tour to Australia in 1988, the King was persuaded to pick up a cello again during a visit to the Victorian College of the Arts.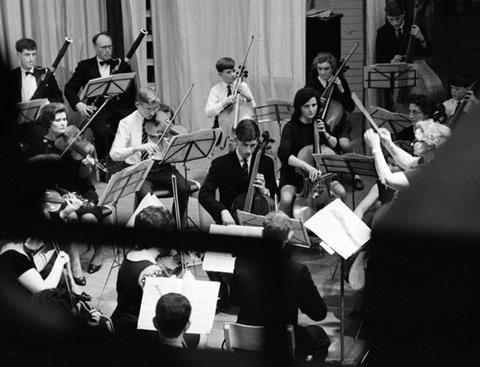 Spreading awareness of the arts
During the pandemic, King Charles took to news outlets to speak out about the problems facing the arts. 'It's important to find a way of keeping these orchestras and other arts bodies going,' King Charles told Alan Titchmarsh. 'It is a very expensive art form, but it is crucial because it has such a worldwide impact… and so we have to find a way to make sure these marvellous people and organisations are going to survive through all this.'
In his first post-lockdown engagement, His Majesty and the Queen Consort watched a short musical performance at The 100 Club, before visiting the venue's Green Room in London South Bank.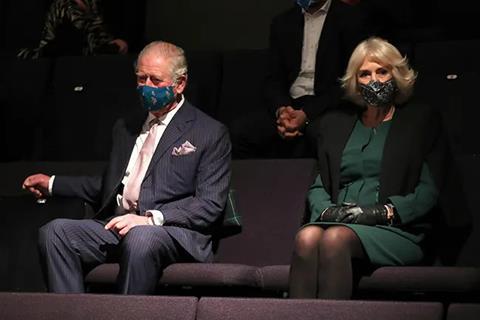 President of the Royal College of Music, the King is a huge advocate for music education. When Radio 3 presenter Michael Berkeley asked him about the growing decline of music education King Charles said: 'I'm one of those people who believes in the importance of arts education and music education in schools. Apart from anything else, I think people forget – or may not realise – what an enormous contribution the creative arts make to the whole economy. It's immense.
'We slightly shoot ourselves in the feet if we ignore it altogether. When you go to schools which still have it [music education], it is wonderful to see the enthusiasm on the part of the children in their orchestras.'
Sharing it with the family
King Charles has made a point of bringing classical music to the special moments in his life. For his wife the Queen's Consort's 60th birthday, Prince Charles was persuaded to conduct the Philharmonic Orchestra (of which he is patron) to 'replicate music for his beloved wife.'
The persuasion came from violinist, conductor and friend Christopher Warren-Green. When asked on the Radio 3 show Private Passions if the orchestra made it through in one piece, Charles replied: 'Well roughly, yes. The orchestra was terribly polite'.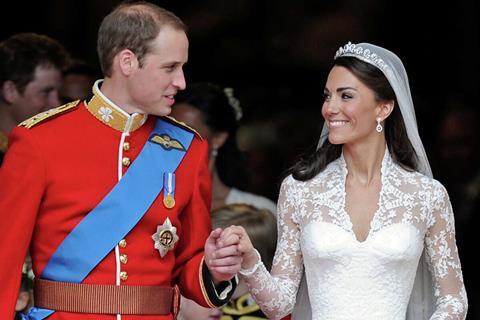 King Charles also talked about the additional role he played in the wedding of his eldest son, the now Prince of Wales, Prince William.
'I love trying to organise some interesting pieces of music for certain occasions… particularly for weddings if people want. 'I hope that gave some people pleasure, but it's rather fun having orchestras in for great occasions like that, and why not suggest a few pieces occasionally? Anyway… I do enjoy it!'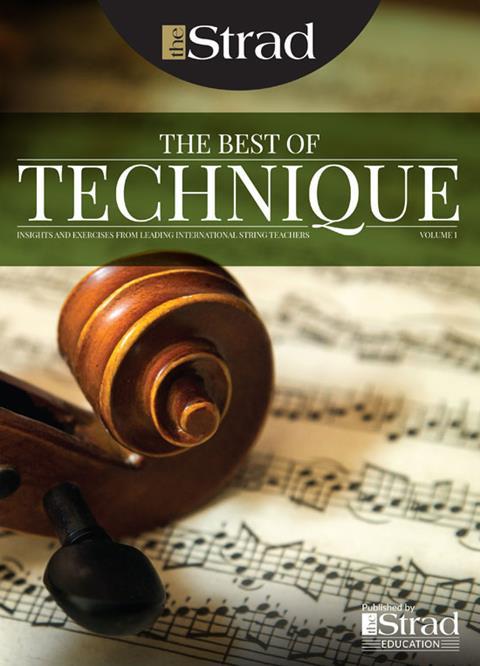 In The Best of Technique you'll discover the top playing tips of the world's leading string players and teachers. It's packed full of exercises for students, plus examples from the standard repertoire to show you how to integrate the technique into your playing.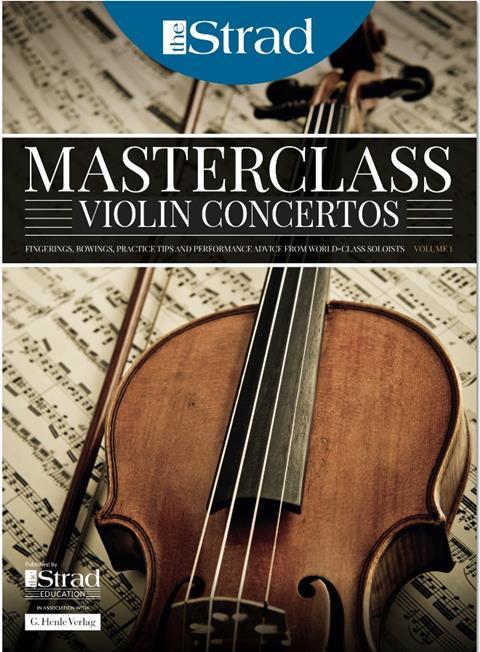 The Strad's Masterclass series brings together the finest string players with some of the greatest string works ever written. Always one of our most popular sections, Masterclass has been an invaluable aid to aspiring soloists, chamber musicians and string teachers since the 1990s.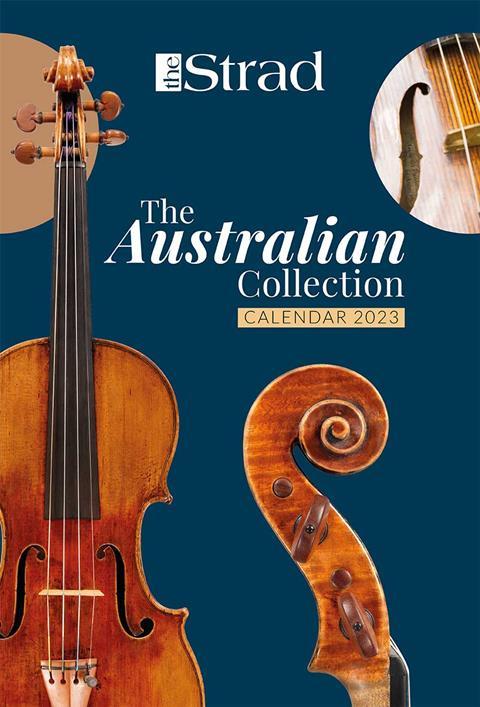 This year's calendar celebrates the top instruments played by members of the Australian Chamber Orchestra, Melbourne Symphony, Australian String Quartet and some of the country's greatest soloists.