The violinist shares with The Strad her thoughts on new cadenzas by Jörg Widmann, whom she considers 'a Beethoven of our time'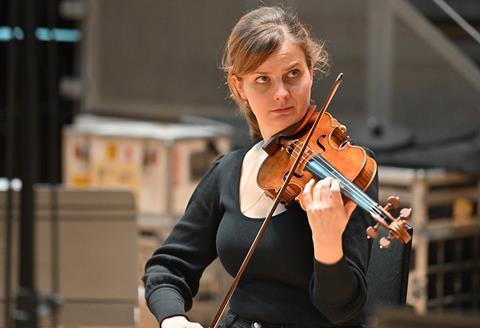 What is it about Jörg Widmann's writing that inspired you to approach him to write new cadenzas for the Beethoven Violin Concerto?
I met Jörg many years ago as a chamber music partner and I remember us talking about Beethoven during a long car ride - even then I felt his great love for Beethoven.
Jörg's tonal language and genius have fascinated me enormously for a long time and I have always followed his work. His opera Babylon, which I had the pleasure of watching at its premiere in Munich, was one of the key works and the reason he came to mind. He has the gift to bring so many styles together and still create his own cosmos and sound world. He really has something to say, dares to experiment, is unconventional and such a brilliant mind with a huge soul. I couldn't have dreamed of anyone better for this task! - after all, he is a Beethoven of our time! And I knew how much he adores this violin concerto.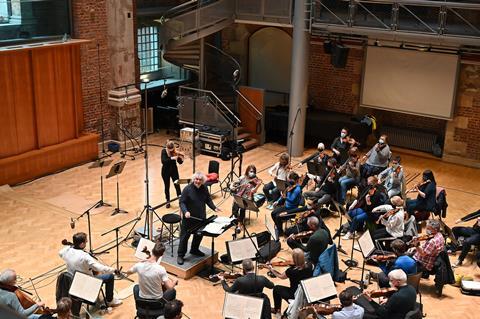 What are the biggest challenges in performing these new cadenzas? Given that violinists and audiences are so familiar with the traditional cadenzas, what was it like exploring a cadenza with non-classical techniques, as well as incorporating other soloists (timpani, double bass) from the orchestra?
It was a challenge but absolutely worth the effort!
Because of the cadenzas you perceive the concerto in a completely different way. The perspective changes and I like that very much!
Man is often a creature of habit, one does what the other does. The Kreisler cadenzas are without a doubt quite wonderful. I played them myself for years. But of course they are by far not all that can be said about this work. There are many other cadenzas, first of all, of course, the original Beethoven cadenzas, which I love very much and have played my own version many times! However, I always had the feeling that they were written for piano and not for violin. But even Beethoven has involved the timpani in his cadenzas - so this idea of having comrades-in-arms within the cadenza is not entirely new!
Jörg, of course, has taken it to a whole new level. Basically he has taken all the rhythmic, melodic and harmonic material from the concerto and transposed it to the present day. That alone creates a strong unity. And when, for example, the second movement is allowed to spin on in this unbelievably filigree, fragile, touching sound world, to merge with the concertmaster into a unity, I always have the feeling that he has created something quite magical for the music world. And the reactions of the audience are always the confirmation!
Tell us about the Stradivari violin you used to record this album - did is stand up to the task of recording the mighty Beethoven concerto with the new cadenzas?
I recorded this album playing the 'Dragonetti' Strad from 1700, on kind loan from the Nippon Music Foundation. This violin has accompanied me for so many years! I think it has the perfect character and sound to represent this music epoch. So clear and pure, bright and strong. I am very happy to have made this recording using this beloved instrument.
Veronika Eberle's new album of the Beethoven Violin Concerto with Sir Simon Rattle and the London Symphony Orchestra is available for pre-order now, and set for release on 24 February 2023. Find out more information here.