In the first of a four-part blog series, practice and performance consultant Adam Hockman shares tips for non-musical preparation that can help determine the success of your performance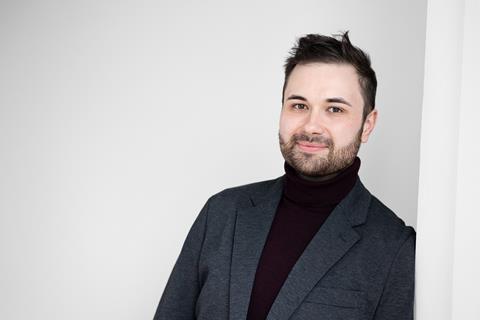 Every solo or ensemble performance follows a general sequence of events. Those events start long before performance day, with musical preparation: practice, lessons, and masterclasses. Most musicians spend the bulk of their lives focusing on that musical preparation. But there's also non-musical preparation, including attire, concert venue and routines. These turn out to be the just-as-important details that can help determine the success of your performance.
By deliberately anticipating and planning the non-musical details, you can minimise the unexpected factors and improve your performance day. This isn't about being a control freak, but about not letting things fall to chance. In that spirit of 'happy medium' mode, let's look at a few ideas that work.
Weeks and Days Ahead of the Performance
Tip 1. Four to eight weeks before performance day, send out personalised invites to your family, friends, and colleagues. In our information-overload world, it's so easy to miss or skip over social media invites to events for the people we care about the most. Rather than send general invites to the people whose presence truly matters to you, send each of them a short note that shares what this performance means to you. This is a great way to reconnect with old friends, teachers, and distant family members. Your personal touch will catch their attention and help motivate them to attend your special event.
Tip 2. Ask family and friends to take on performance day roles. Lean into your past history to recall what helps and hurts your performance, and then find your helpers. You might need a photographer, hair stylist, dinner planner, or a calming presence in the green room. Consider having someone to attend to a tricky family member, or a greeter who makes sure certain guests have arrived and are settled in the performance hall. It's OK to ask for help. Many people feel honoured to be asked and it will help tamp down your cognitive load.
Tip 3. Craft a checklist of the details you need to remember for a performance day. Details like changing the batteries in your electric page-turning pedal, bringing your mute, or running through your warm-up sequence. When stress and adrenaline flood the body, routine tasks can get disrupted or forgotten. Put every last detail on the list and keep refining it over time.
The Day of the Performance
Tip 4. Throughout your performance day, help yourself be in the present moment. Whether you adopt Dr. Don Greene's approach to Centering or one of the time-tested methods from the mindfulness literature, slow it down so that you can observe and experience your behavior and surrounding environment in all of its fullness. Dr. Jon Kabat-Zinn, founder of mindfulness-based stress reduction, describes mindfulness as 'paying attention in a particular way: on purpose, in the present moment, and nonjudgmentally.' Those three points are simple and essential. The goal is to purposefully attend to the entire performance day, and to take time to notice your public behavior and private thoughts, feelings, and urges, all without judgment. Try one of these strategies to record those present moment experiences:
Create a personal mini-vlog by recording video and audio snapshots of the performance day experience. You may choose never to show this to anyone, but it will be a keepsake that can be instructive for future practice, performance and career.
Do some timed free-writes throughout the day. Set a timer for two minutes and write as many positive statements as you can about why you value this performance experience, what this experience means to you, and how you plan to engage with it. With each free-write, try to up the number of statements you can think of.
Not all performances warrant this kind of care but give some thought to which ones do. A senior recital, a solo performance with an orchestra, a big audition—your career is built on experiences like these, so make them the most and the best they can be.
Adam Hockman is a practice and performance consultant on the faculty of the Heifetz International Music Institute. He applies his training in behavioral and learning science to music practice, performance, and teaching. Learn more at adamhockman.com.
The show must go on: post-performance glow starts at the very beginning
1

Currently reading

The show must go on: post-performance glow starts at the very beginning

2

3

4