Violist of the Leonkoro Quartet Mayu Konoe answers The Strad's questions about the string quartets that feature on the ensemble's debut album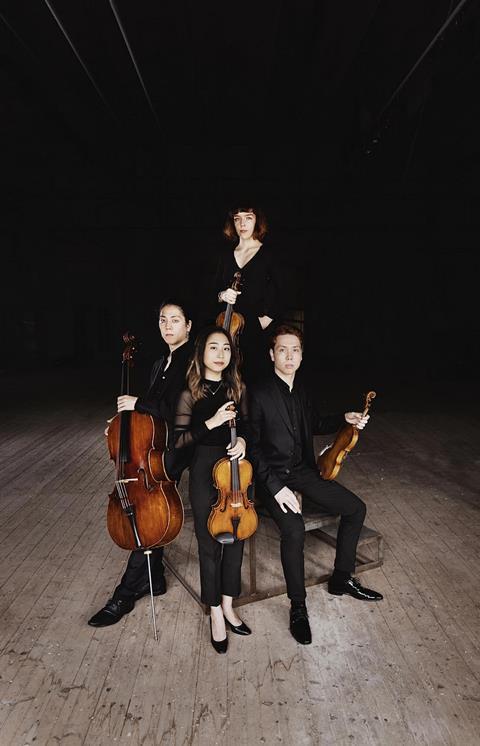 Discover more Featured Stories like this in The Strad Playing Hub
When did you first come across the string quartets by Ravel and Schumann? When did you first perform them?
Both works were our 'Corona projects'; we had just formed the year before in 2019, so now that we had so much time, we tried to learn as many new works as possible. There was not much going on, so our first performances ended up being at competitions. We did have the Ravel in our concert programme last year, and for the current season we took Schumann back in, so thankfully we had and will have many opportunities to play the pieces in concerts again!
Advice to string quartets learning the works - how do you decipher the complexities of the quartets? How have you found your own interpretation of the quartets?
We always start learning works by playing and rehearsing from the score, and then switch a couple of days before the first concert to paper scores. We also recommend listening to existing recordings, from your mentors for example, so for us that would be the Alban Berg Quartet and Artemis Quartet. Of course, the point is not to just copy ideas, but to be inspired and to help you shape the interpretation that you want.
But if I would have to give one piece of advice: the syncopation part - referring to the first movement of the Schumann - for us, it worked when we had me lead it at the beginning. I'm the closest to the cello, I can hear the melody very clearly and coincidentally, I had also already played the piece once before.
At the end, all players will have to be able to play it by themselves so they can react accordingly. The first performances can be frightening but I promise it will get easier!
Do you have any significant memories of performing the works?
The most memorable concert where we happened to play both works in the same concert was probably in the Cité de la musique, January 2022. It was our first season with a management and semi-regular concerts when we were asked to jump in for the Takács Quartet during the String Quartet Biennial Paris. It was also our French debut and the biggest hall we played a concert in until then, and there was the slight pressure of jumping in for such a renowned ensemble, so it was quite overwhelming when we got up on stage. Later, we even learnt that two jury members for the Merito String Quartet Award attended this concert. But it was also one of those concerts where the venue is so beautiful, the audience so welcoming, the pieces just magical, that it made me realise (once again) how very privileged and very lucky that we are to be able to do what we are doing.
What's the best part about performing the Ravel and Schumann string quartets, which feature on your debut album?
We are generally blessed with the huge string quartet repertoire, we have so, so many beautiful pieces that are out of this world and personally, as the violist, Ravel and Schumann particularly have some of the most beautiful viola solos! But aside from delicate melodies, we also have many fond memories of the pieces and the process of learning them. It seems much longer ago than it actually was because so many things have happened since then. We got to experience many of our firsts with those pieces, like our first lesson in Madrid with Günter Pichler, who actually told us we should record the Schumann as he enjoyed our interpretation. I remember we laughed it off back then because we had practically just formed, we weren't sure how long we were going to last, let alone think about recording a CD. So it's extra special that we got to record it for our first album.
Ravel, Schumann: String Quartets by the Leonkoro Quartet is available now on Mirare.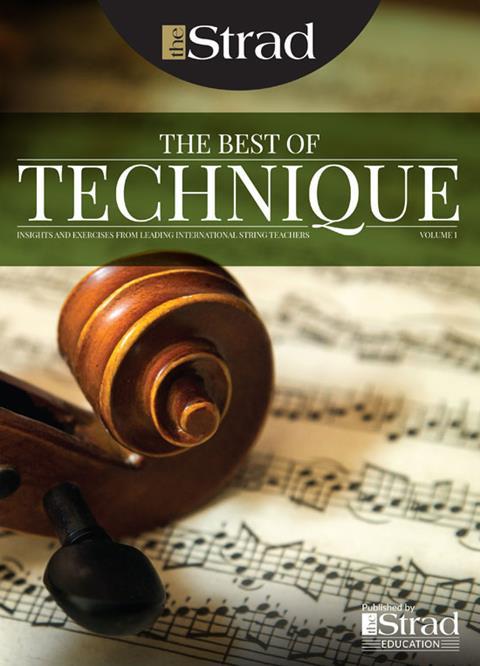 In The Best of Technique you'll discover the top playing tips of the world's leading string players and teachers. It's packed full of exercises for students, plus examples from the standard repertoire to show you how to integrate the technique into your playing.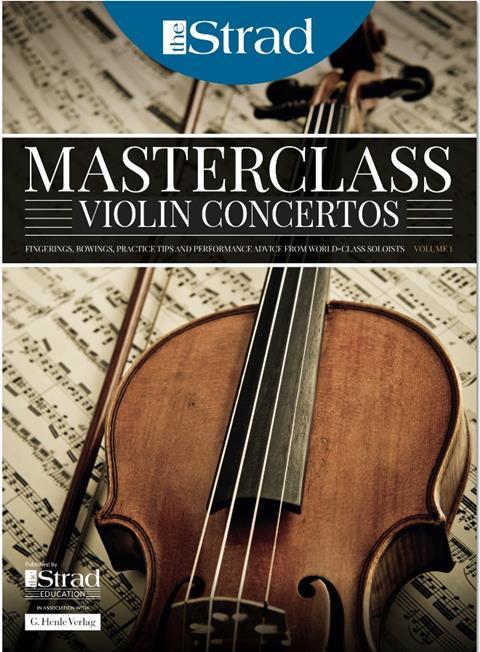 The Strad's Masterclass series brings together the finest string players with some of the greatest string works ever written. Always one of our most popular sections, Masterclass has been an invaluable aid to aspiring soloists, chamber musicians and string teachers since the 1990s.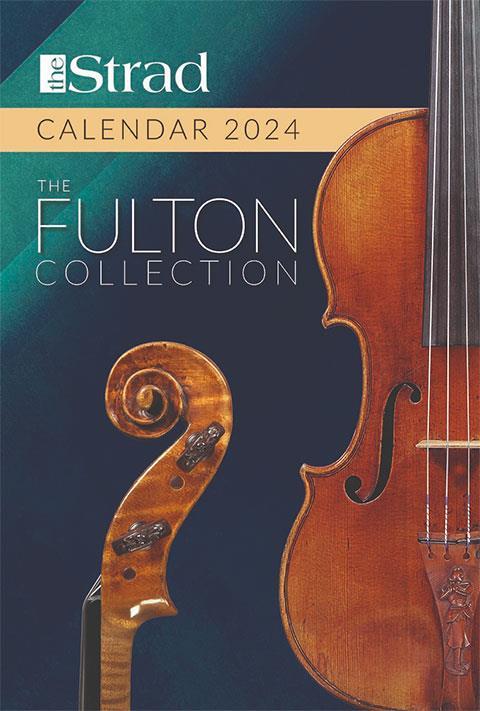 American collector David L. Fulton amassed one of the 20th century's finest collections of stringed instruments. This year's calendar pays tribute to some of these priceless treasures, including Yehudi Menuhin's celebrated 'Lord Wilton' Guarneri, the Carlo Bergonzi once played by Fritz Kreisler, and four instruments by Antonio Stradivari.