The US violist explores Joan Tower's solo viola work Wild Purple, a testament to the close working relationship between the composer and the performer. From the November 2016 issue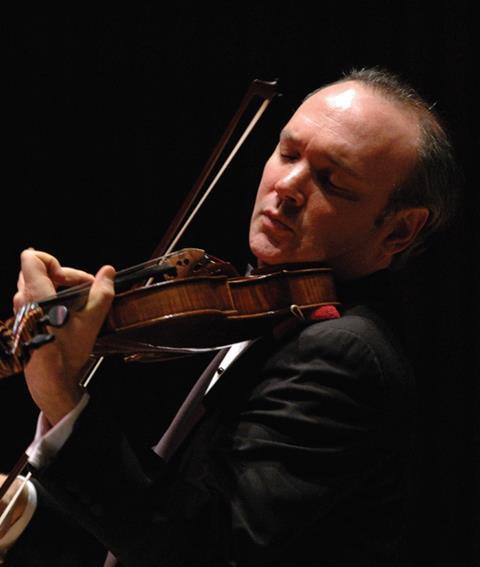 Joan Tower's Wild Purple is a seven-minute piece that has become particularly loved by solo violists. As a faculty member at the Juilliard School, I listen to prospective students audition every year, and I always know that at least two or three of them will play Wild Purple. It's a spectacular showpiece that demands some truly wild playing and requires a lot of stamina despite its short length. For me, it's also sentimental, and not just because I premiered the work in 1998.
Three years earlier I played the viola part in the premiere of Joan's clarinet quintet Turning Points, with other members of the Chamber Music Society of Lincoln Center. That process was quite intensive, and there were several changes made to the score during our rehearsal period; but I like that method of working, as it often leads to a strong relationship with the composer. So in 1998 Joan told me that she was writing a piece for viola, for her own 60th-birthday concert, and that she'd like me to premiere it.
In a sense it was a dual present, both to herself and to me. Joan is a composer who always likes to listen to what the players have to say about her work and then possibly adjust it according to their comments. This happened in the Turning Points rehearsals and again when I was preparing Wild Purple.
In particular, she is concerned about the endings to her works, and has fussed around with them in nearly every one of the pieces I've worked on with her. In this case, the ending is the hardest part of the piece: it's made up of a long series of double-stops, which definitely make a dramatic flourish, but which mean you have to pace yourself very carefully in order to have the energy for that grand finale.
'I try to work out the characters and colour within a piece':

Paul Neubauer
There are also certain pitches in the piece that won't seem to make sense to a player on the first run-through. When first studying Brahms, for example, it's easy to discern how the piece is basically supposed to sound, but in Wild Purple, as in a lot of contemporary music, it's important to work on it very slowly and carefully in the first instance, so you can get used to the unusual transitions between the tonal clusters. I try to work out the character and colours within a piece I'm working on; finding a narrative is less important.
Joan has said that, in her opinion, the viola's 'deep, resonant and luscious timbre seems to embody all kinds of hues of purple'. I can't say that I associate different instruments with colours myself, but the concept gives me an idea that the various parts of Wild Purple might represent different shades of purple to her. It also gives her works for viola a kind of continuity: she's written a viola concerto called Purple Rhapsody (2005), and two other short works for solo viola called Simply Purple (2008) and Purple Rush (2016). I gave the premieres of each, the most recent one in April, at Alice Tully Hall in New York. I wouldn't say they're related, but all of them clearly have Joan's passion and style. There are moments when I can hear someone else play them and I still think, 'Hang on, was that my idea?' But all of them are Joan's works from start to finish.
As a composer, she's interested in what every performer has to say about her pieces. This past summer, one of my students was practising Wild Purple and asked if there was any way she might be able to talk to Joan about it. She was willing to help and the student went to upstate New York to play for and talk to her. Joan is very particular about how her pieces should sound yet she is open to different interpretations of her works; she's also one of the most down-to-earth people you could imagine.
For Joan's 70th-birthday concert, she not only composed Simply Purple but also persuaded me to write a composition for her. Although I'd never written anything before, I came up with a piece called Joan, your phone is always busy, which premiered at the same concert. It's definitely not on the same level as her own works for me, but at least she said she liked it!
Watch Paul Neubauer in this performance of the work in 2008 at the New York Society for Ethical Culture, presented by the Chamber Music Society of Lincoln Center: