In the Covid-19 crisis, musicians have begun to film their playing from home. Andrew Mellor asks whether these raw and sometimes less-than-pristine performances have killed off classical music's 'cult of perfection'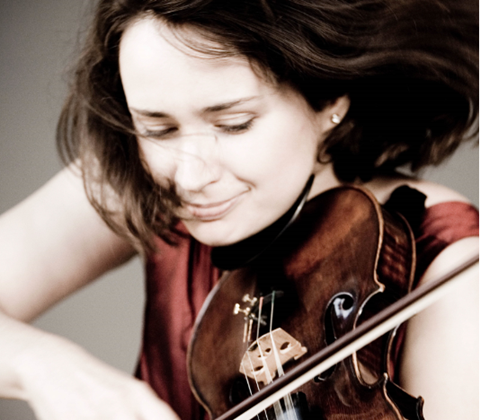 Towards the end of May, Winchester Cathedral in the UK released a homemade, self-isolating-style video to commemorate one of its former musicians, the tenor Tim Pride, who had recently died (bit.ly/2CdkdPM). It was a performance of William Harris's motet Bring Us, O Lord God, sung by 25 singers from their own homes – many of them Pride's colleagues. The sound was constrained, the blend uneven, the ensemble shaky, the consonants all over the place. But it was a performance that contained more expressive depth than many recorded in pristine, live conditions by singers in the same room. This was partly connected to human reactions to Pride's death. But it was also born, surely, of the feeling of singing after days of silence.
In the lockdown, musicians have learnt fast how to make videos like this one. Some of the results have provided welcome sustenance and thrown curious new light on music we thought we knew. Others haven't fared so well, for which their novice perpetrators can hardly be held responsible. But they have given musicians voices, and linked them over space and time, when the alternative was silence.
Most musicians want to get back to live concert-giving as soon as possible. In some territories it's already happening – the green shoots of rebirth are sprouting across the world as audiences and musicians are reunited in concert halls and opera houses. Will all that homespun material produced by bedroom editing programmes have a lasting effect on the way music is made in future? Not only did it awaken us to the fact that with the internet, musicians in different parts of the planet can perform together (one venture saw a pianist in Reykjavík play a concerto live with an orchestra in Bergen: bit.ly/2MZtrBk), it also served as a potent reminder, just when we needed it, that a soulful performance trumps a perfect performance every time.
Covid-19 is accelerating many changes that were already coming our sector's way, not least our over-reliance on international travel. We were already seeing artists speak up about the 'cult of perfectionism' that has held sway at conservatoires everywhere and was starting to show signs of conceding to something more meaningful. 'Classical music is obsessed with perfection,' the pianist Víkingur Ólafsson (who played that 'distanced' concerto between Iceland and Norway) protested angrily to me a few years ago. I heard something remarkably similar from the violinist Patricia Kopatchinskaja in 2017: 'Perfection has nothing to do with life.'
Both those players, you will note, are masters of their respective instruments. Their comments pertain not to technique or even intellectual commitment, but to the misguided notion that a mistake, an extraneous sound or an ugly noise can ruin a performance. More often than not, the opposite is true; a disregard for perfection can liberate musicians from the competition-induced culture of fear. Yo-Yo Ma tells a good story about playing for the inauguration of President Obama. 'I was nervous, but the best thing would have been to make a mistake in the first few bars,' he told a masterclass audience in Guangzhou in 2019. 'That way, at least the worry about making a mistake would have been behind me.'
Many instrumentalists were so new to the idea of making a multi-tracked video back in March that they seemed to lose inhibitions in their actual playing, just as the technological complications of Zoom videos somehow nulled the usual formalities of the corporate meeting room. There we were, dressed in sweatpants in our own homes, outlining strategies or playing Bach. All that seemed to matter was the fact that we were actually doing it.
If the pandemic has made us less judgemental as human beings, it might also make us less preoccupied with perfection as musicians and audiences. When acoustically pristine conditions and the energy of live spectators return, we shouldn't forget the lessons of lockdown: music is the strongest act of communication there is, and it's making music that really counts.
This article was published in the August 2020 TwoSet Violin issue

The YouTube comedy duo discuss graduating from viral videos to sold-out stage shows. Explore all the articles in this issue.

More from this issue…