The husband-and-wife cellist and violinist discuss their different temperaments, their shared interest in world cuisine, and getting locked in a concert hall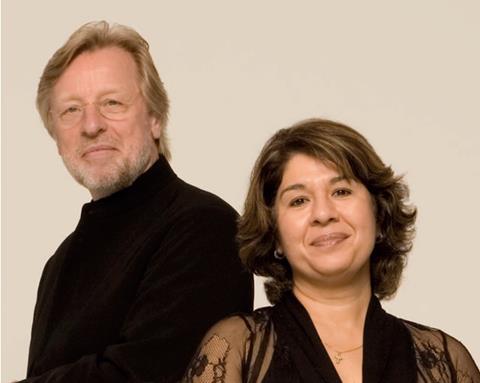 Discover more Featured Stories like this in The Strad Playing Hub.
This article was first published in the April 2012 issue of The Strad
Frans Helmerson
We first met in 1987, performing the Brahms 'Double' Concerto. During rehearsal I was struck by Mihaela's technique, but it was the sound she made — she has a very natural and honest way of shaping the music — that really caught my attention. Over time, we've instinctively adapted to each other's way of playing: the ideal is to adjust without losing your own personal sound.
I felt like I was a beginner when we started playing quartets together. We formed the Michelangelo Quartet in 2002. Although I had played a lot of chamber music before, there was so much to learn about the balance of instruments and how to deal with expression. I learnt from Mihaela that you can't just play as you feel, but have to mould your playing to the whole.
It helps that Mihaela and I are married. We can be very honest with each other when it comes to the quartet. Anyone who has played in a quartet knows how difficult it is to combine their personality and artistic ideals with three other people who have their own strong ideas and characters. We're rarely dramatic about presenting our ideas during rehearsal, but of course we disagree about certain things — how to shape a phrase or balance the voices, for example. You cannot conduct quartet playing only in a polite and diplomatic way, but when we disagree, it's always with a view to creating the best ensemble.
Musically, we're from such different backgrounds. Mihaela grew up in Romania, where school pupils were trained to be professionals and excel in performance from an early age. I grew up in a small town outside Gothenburg, where the music education system was more relaxed.
There are three very important things in life: love, music and food. Mihaela is a terrific cook — she started out a few years ago, using recipes in books, and now she improvises and makes all kinds of food — from Indian and South East Asian cuisine to Italian. Her tiramisu is the best I've eaten, and I lived in Rome for two years! Mihaela's mother, who lives with us, often cooks wonderful Romanian food — her sarmale (cabbage stuffed with meat) is particularly good. In everyday life or music, I can trust everything Mihaela says. And that is synonymous with love.
Mihaela Martin
The first impression I had of Frans was perhaps the most accurate because it was the most instinctive. He's a very warm, friendly person. When we first started playing together it was a big change for me, since I take a very systematic approach and put more emphasis on perfection and technique. He always has the end result in mind, so even if things don't go absolutely perfectly in rehearsal — perhaps from a technical point of view — then he'll still be focused on the outcome from a musical perspective.
I was quite shy when I came to the West in 1986. I wouldn't initiate a conversation and would find it really difficult to talk to people I didn't know. Whenever I went to a concert and a great artist was playing it wouldn't have crossed my mind to go backstage and say, 'Thank you for the wonderful performance.' For Frans, it was the most natural form of communication. So when we were around people, I learnt a great deal from him.
We had a comical concert last September when we played together at the Enescu festival just outside Bucharest. The organisers had tried so hard to help with everything but essential things were not done. We had to arrange the chairs on stage and then when we sat down to tune, the pianist gave us a B flat. Afterwards, we talked to the organisers for a while, put away our instruments and then went to leave the hall, only to find that we were locked in. It was dark, but we managed to attract the attention of the cleaning lady in the building opposite, and she had a key to let us out.
Our roles change when we travel with our quartet. On tour we become more and more like colleagues. It's such intense work, and within the quartet dynamic it doesn't really make any difference that we're married — we're more focused on our profession.
The way we work has changed over the years. When we played for the first time we were polite to each other but now we can be very direct, which is not always easy for our colleagues. Each of us knows how the other thinks, and we know it's a waste of time to compromise. But we're lucky that there's only ever a good atmosphere between the players.
INTERVIEWS BY NICK SHAVE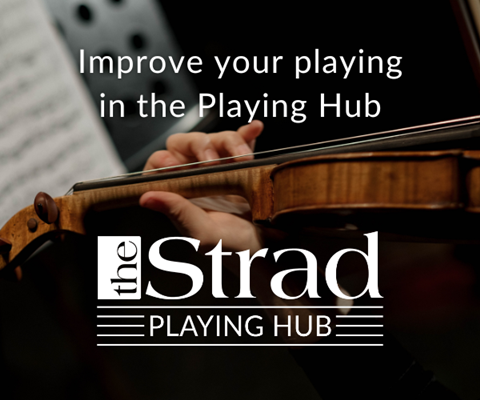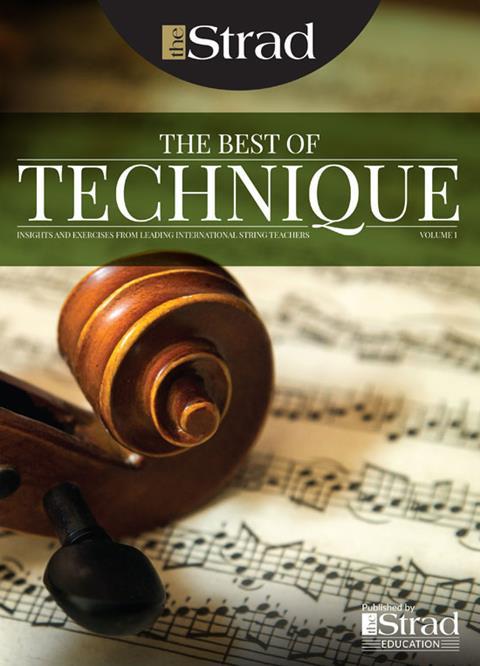 In The Best of Technique you'll discover the top playing tips of the world's leading string players and teachers. It's packed full of exercises for students, plus examples from the standard repertoire to show you how to integrate the technique into your playing.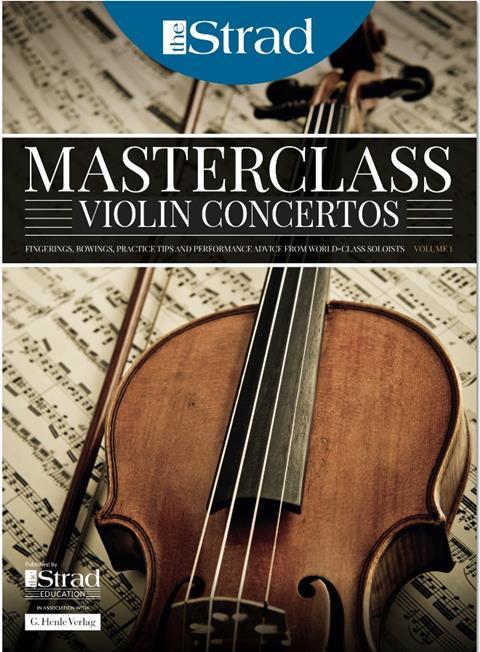 The Strad's Masterclass series brings together the finest string players with some of the greatest string works ever written. Always one of our most popular sections, Masterclass has been an invaluable aid to aspiring soloists, chamber musicians and string teachers since the 1990s.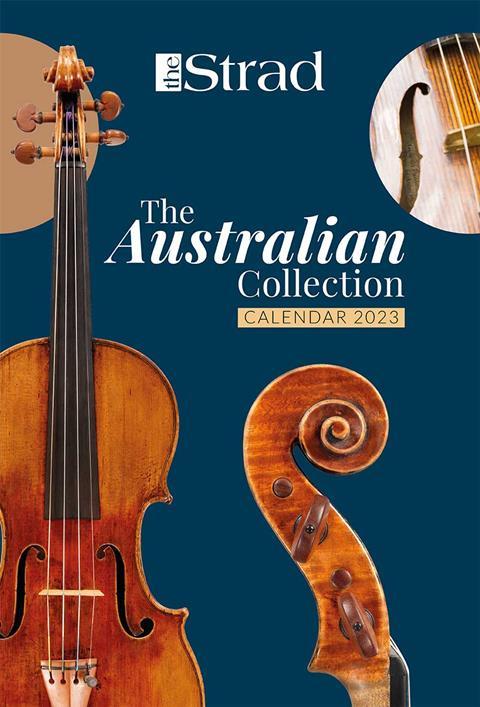 This year's calendar celebrates the top instruments played by members of the Australian Chamber Orchestra, Melbourne Symphony, Australian String Quartet and some of the country's greatest soloists.