Ahead of an appearance at Kings Place on 23 November, Paddington Trio violinist Tuulia Hero speaks about acquainting herself with a Stradivari violin - and how the process reminds her of how wizards find a wand in Harry Potter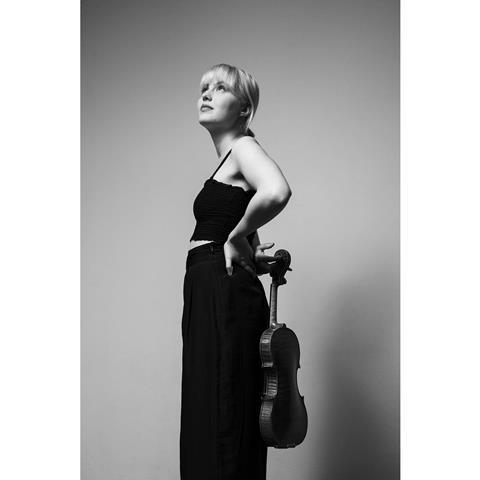 Discover more Featured Stories like this in The Strad Playing Hub
Tell us about your Stradivari violin. What instrument were you using before?
My Strad is quite an interesting one because the label of it says that it was built in 1707 but it could have already been built in the 1690s. It was loaned to me by the Sibelius Academy, which has been like another home to me since I was 13 years old and got started at the youth department of the Arts University. They gave me my first fine instrument loan already back then, and even a two-year extension to that loan right afterwards. However, my heart broke a little bit when I eventually had to give that instrument up, because what you build with it is very much a relationship. During that period of letting my old instrument go, the wonderful Glen Collins who is the Royal violin maker and built violins for legendary violinists such as Yehudi Menuhin, built me my very own instrument from wood that I got to choose myself with him. It says 'For Tuulia' in its label, and it is the instrument I played happily until my current Strad was handed to me.
What were your initial thoughts when you first played this Strad?
When I first played my current Strad, it felt immediately like a magnifying glass was put over everything I was already doing. I could hear my own voice more loudly and clearly, and with an added depth of colour. But there was simultaneously a part of me that rejected the instrument, knowing somehow that my voice was built on a different one and that this one belonged to someone else only moments before it was given to me.
In the funniest way, this strange process really reminded me of the Harry Potter books and films where a wand takes up a new master - it's not a completely straightforward thing to happen. All I can say with certainty is that I am learning a lot from the whole process and still discovering new things about myself and the violin every day.
Does the Strad have any particular quirks that lend itself well to a particular way of playing? Any challenges? Stradivaris can be tough sometimes…
This violin has lent itself incredibly well to playing in my piano trio. I play in the London-based Paddington Trio with my innermost musical family, consisting of pianist Stephanie Tang and cellist Patrick Moriarty, and it has been incredibly exciting to hear our new blend of sounds after adding this new, very old friend into our current mix. When we played in the 2023 Parkhouse Award in Wigmore Hall, my teachers Levon Chilingirian and Petri Aarnio said that I was playing my previous violin to my maximum capacity and what was needed now was something different to satisfy my curiosity. They had a really beautiful timing to their feedback because my current violin was a month away from arriving in my hands.
In terms of challenges, my main challenge was undoubtedly to feel fully at ease with this instrument of a new size, a new world of sounds and a strong personality. What I love most about playing violin is that it is an ever-changing, meditative part of my life that resonates with my whole body whenever I am playing. This particular instrument is incredibly resonant and wild by its nature, and above all I am aiming to exist with it in the most peaceful, natural way possible. I would say that I'm on my way.
How do you feel playing on the Strad such diversity of repertoire presented at your upcoming appearance at Soundings from the Planet?
I feel always up to a new challenge, and I would go as far as to say that this special event is the first one of its kind that this instrument has seen, regardless of its old age. The wonderful artists who played this instrument before were (to the best of my knowledge) not improvisers by nature, and an improviser is very much what I am - and so I am only hoping that my instrument and I can add our own flavour to this special evening at Kings Place! My fellow improvising musicians and myself would love nothing more than to share our great love for music and storytelling with anyone that feels called by the Soundings from the Planet, especially in a time when we feel that these stories by our storytellers very much need and deserve to be heard.
Soundings From the Planet
Thursday 23 November, 8pm
Hall Two, Kings Place, London
Musicians and storytellers come together to consider the impact of climate change in an evocative programme of words and music. NW Live Arts' dynamic musicians explore the sounds of our planet – music of the air, sea, sky, forests and landscapes – in a programme of Bach, Bartok and Messiaen, free improvisation, new composition and music from West Africa and South Korea. Sharing the stage, creative storytellers from the local community join the musical conversation asking us to value our connections to nature and find a way to let the planet restore.
Find out more: https://www.kingsplace.co.uk/whats-on/contemporary/soundings-from-the-planet/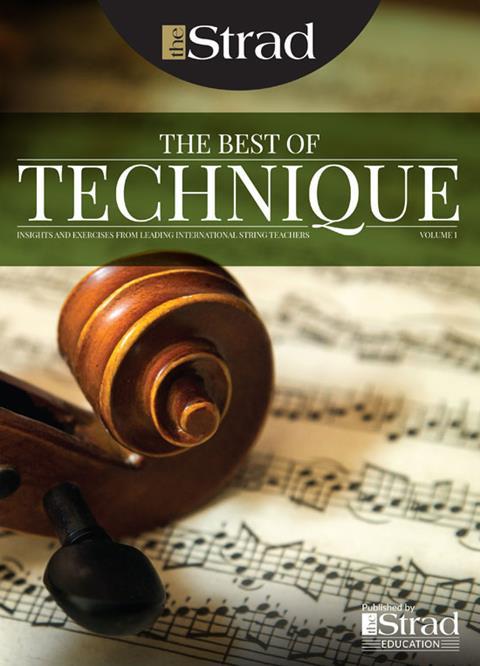 In The Best of Technique you'll discover the top playing tips of the world's leading string players and teachers. It's packed full of exercises for students, plus examples from the standard repertoire to show you how to integrate the technique into your playing.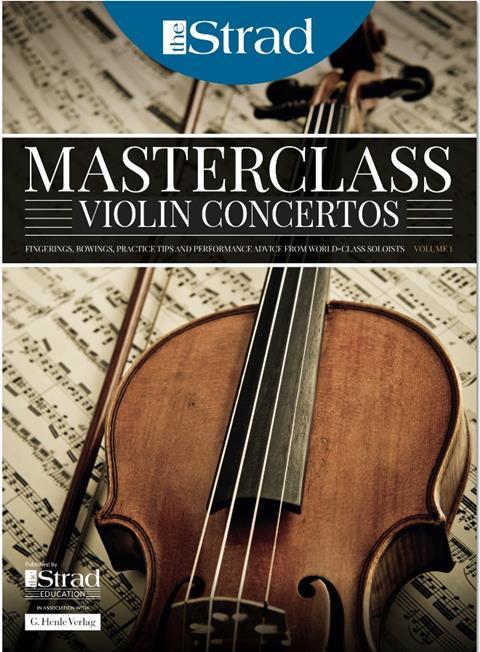 The Strad's Masterclass series brings together the finest string players with some of the greatest string works ever written. Always one of our most popular sections, Masterclass has been an invaluable aid to aspiring soloists, chamber musicians and string teachers since the 1990s.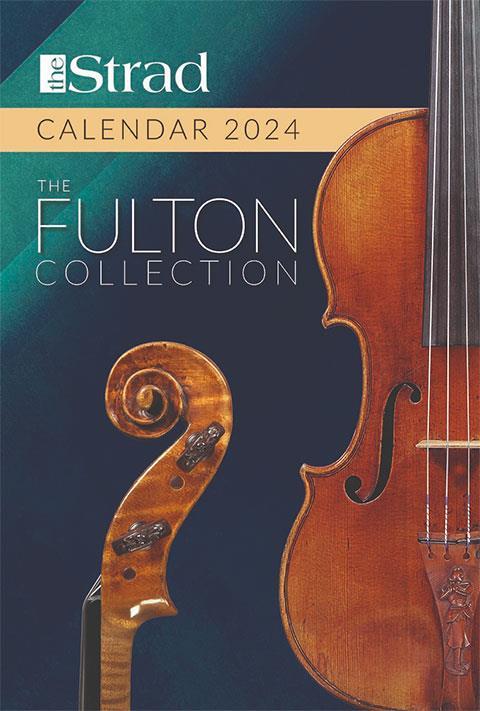 American collector David L. Fulton amassed one of the 20th century's finest collections of stringed instruments. This year's calendar pays tribute to some of these priceless treasures, including Yehudi Menuhin's celebrated 'Lord Wilton' Guarneri, the Carlo Bergonzi once played by Fritz Kreisler, and four instruments by Antonio Stradivari.