Ahead of a performance at Music at Paxton, the cellist reflects on his approach and the challenges of performing these mighty works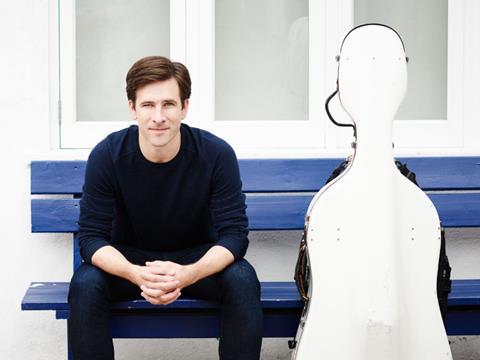 Discover more Featured Stories like this in The Strad Playing Hub
Cellist Guy Johnston is preparing to perform all of Beethoven's Cello Sonatas with pianist Melvyn Tan. Ahead of his performance on 25 July 2023 at Music at Paxton, Johnson answers The Strad's questions and reflects on how Beethoven's music evolved from youthful confidence to the revolutionary brilliance at full maturity.
When did you first encounter the Beethoven sonatas? Which did you first perform?
I remember first learning the C Major Sonata (No. 4) as a student at Chethams School of Music, and the A major (No. 3) at Eastman School of Music in the States. It was only after I left college that I began to study the remaining Sonatas, although I felt I was getting to know all of them to some extent listening in classes and on recordings. I played the Magic Flute Variations a lot, and in more recent years have performed the complete cycle of Sonatas and Variations with dear friends and colleagues including Tom Poster, Huw Watkins and Melvyn Tan.
In performing the full cycle, which encompasses early, middle and late Beethoven, can you elaborate on your journey in playing through the works?
I'm not sure the sonatas were ever intended to be performed as a cycle, but it is fascinating to journey through them side by side. They cover Beethoven's three periods and were influenced by performers of the day including the Duports, Krafts, Romberg and Joseph Linke. It was Linke whom Beethoven asked, 'Bring a bow along with you, as I have something to discuss with you.'
It's a powerful experience to perform the cycle. Beethoven becomes more and more economical with his means of expression, progressing from the beginning question of Op. 5 all the way to the final statement and resolution of the fugue of Op. 102. The A major sonata was undoubtedly the first sonata to bring the cello into equal partnership with the piano. The fact that Beethoven gives the cello the opportunity to speak first before the piano enters already suggests a new innovation of his. First among equals!
It's a powerful experience to perform the cycle
I'm particularly excited at the moment to have the chance to play not only on a Stradivari cello (1692), but also on two François Tourte Bows, which happened to be made in c.1790 and 1820 during Beethoven's lifetime and the creation of these sonatas. I think they know these pieces better than I do! It was largely thanks to Tourte that the modern bow came into existence, and in turn instrumentalists were able to start to live up to the developing dynamics of the piano as it grew into the modern instrument we know today. I have performed the C Major Sonata with Melvyn Tan on the fortepiano at my festival at Hatfield House in the past, which was a wonderful learning curve and a more authentic experience using gut strings and a transitional bow.
Tell us about the challenges within performing the Beethoven Sonatas
There are endless challenges for both pianist and cellist! Stamina and concentration for sure, technical challenges, but most importantly communicating the contrasting emotions and Beethoven's intentions. They all connect of course, and one learns a great deal from every experience performing the sonatas. It is some of the most demanding music in the repertoire, and the music takes on a whole new dimension in concert.
I'm currently preparing the cycle for two festivals this summer, and I managed to bring my clean part on tour by mistake rather than the part with all my markings in. As it happens, it's a happy mistake because it has given me the chance to reimagine ideas and solutions for bowings and fingerings. One of the challenges in fact is considering where to break some of the slurs, some of which are more like phrase markings than bowings. For example, look at those long slurs in the slow movement of the D major Sonata. I'm always considering the articulation in the piano and responding to this when we're in dialogue.
The music conveys the human spirit in a way that only Beethoven can. You have to be present in your music making in order to respond to its inner life and connect with your audience. One can think of it like a pyramid with the interplay between Composer, Performer and Listener. We all need each other.
What is the best part about performing these works as a cycle? Do you have a favourite sonata?
It's hard to pick a favourite Sonata, but I think the A Major would have to be it for me. But another way of putting it might be whichever Sonata I'm playing at the time!
In the book, Beethoven's Cello, Moskovitz and Todd end with this final thought, which I think sums things up quite well:
'If, after introducing his Op. 5 sonatas to the Prussian king, Beethoven's opportunity to hear those that followed diminished precipitously with the advance of his deafness, we might well imagine the composer creating his final "Violonschel Sonaten", if not all of them, for future generations: cellists, pianists, and audiences to whom these magnificent works would beckon and to whom, in return, would be granted the privilege of probing their mysteries and confronting their challenges. As we look to the future, these monumental works will no doubt continue to meet us halfway, ever demanding the most profound interpretations we can summon, and in return, granting players and listeners alike something akin to a Homeric odyssey - a voyage for the mind, the soul, and the human spirit.'
Tuesday 25 July at 7pm, Music at Paxton
Guy Johnston, cello and Melvyn Tan, piano
Beethoven Cello Sonatas
Sonata No.1 in F, Op.5, No.1
Sonata No.4 in C, Op.102, No.1
Sonata No.5 in D, Op.102, No.2
Sonata No.2 in G Minor, Op.5, No.2
Sonata No.3 in A, Op.69
Tickets £30/£25 (conc £18/£16) www.musicatpaxton.co.uk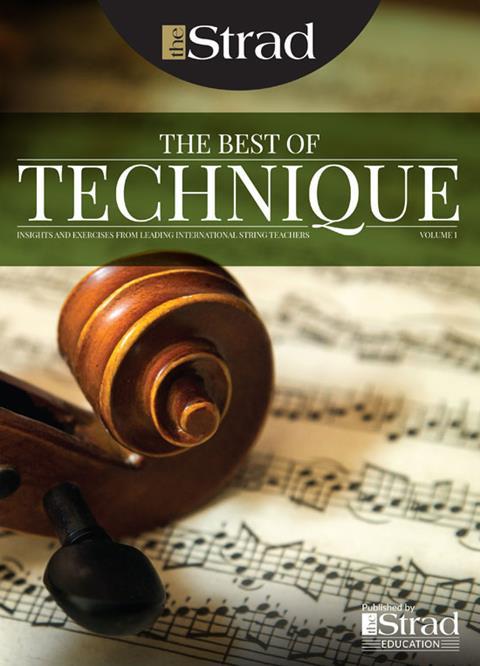 In The Best of Technique you'll discover the top playing tips of the world's leading string players and teachers. It's packed full of exercises for students, plus examples from the standard repertoire to show you how to integrate the technique into your playing.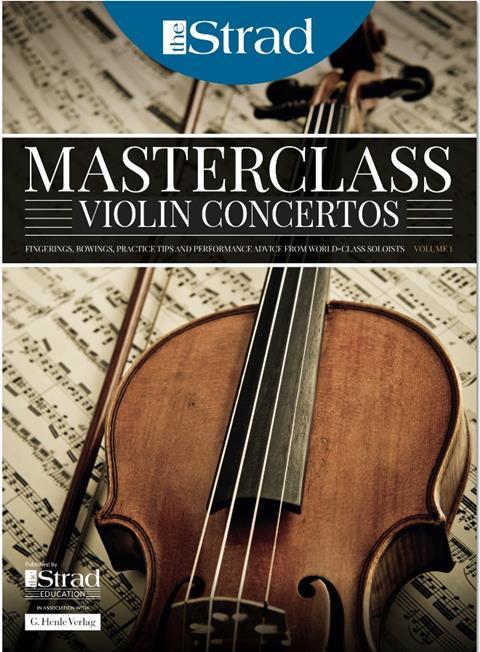 The Strad's Masterclass series brings together the finest string players with some of the greatest string works ever written. Always one of our most popular sections, Masterclass has been an invaluable aid to aspiring soloists, chamber musicians and string teachers since the 1990s.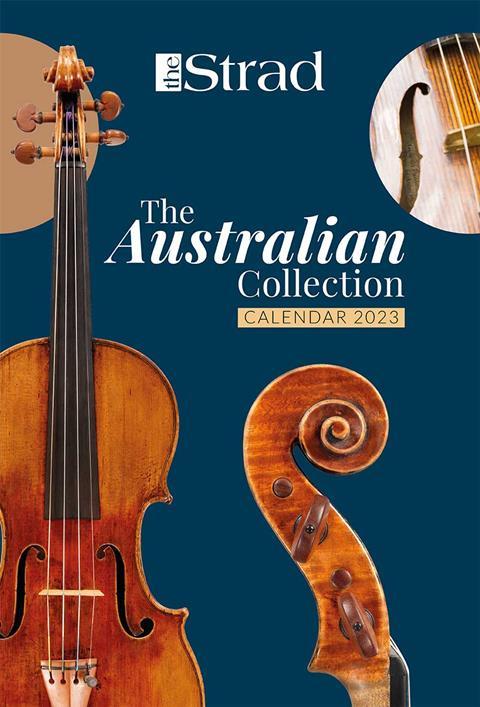 This year's calendar celebrates the top instruments played by members of the Australian Chamber Orchestra, Melbourne Symphony, Australian String Quartet and some of the country's greatest soloists.