The violinist reflects on the state of solitude she experienced during the pandemic, and how this fuelled her creativity to compose and commission works for her new album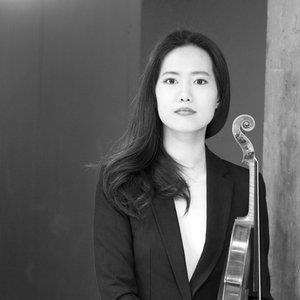 Solitude was the state I found myself in, along with the rest of the world, in March 2020. Concerts were suddenly postponed indefinitely and, like so many other musicians, I was left by myself at home.
Lockdown was for me a time of self-reflection, discovery, and growth. With recital and concerto programmes no longer in my mind, and being separated from my fellow musicians, I turned to solo violin repertoire, to new works and also revisiting my favourite classics. These pieces became my new companions in this strange and disrupted world and form the basis of this new recording.
While on my way to the first recording session for this album, I was taken aback by the vast emptiness as I walked through an unusually deserted London. It felt strangely unfamiliar to be leaving home with my violin again and what a sense of purpose I suddenly felt! The recording process felt also particularly intense and offered a welcome release for some of the emotions that I had been suppressing for a long time during the pandemic.

It is relatively rare for violinists to appear completely alone. We find ourselves more often in the company of a duo partner, a chamber ensemble, or with an orchestra. Despite the single-mindedness attributed to the soloist in our imagination, musicians enjoy the extra support of fellow musicians as much as they need it. A solo recital is, in fact, a fundamentally different experience. Being on stage on your own can be absolutely frightening, but it also presents a different degree of freedom and responsibility.
I think that the experience of complete solitude can be linked to the situation composers encounter, envisioning their creation to be performed and brought to life by others while writing it down on a blank page – a collective endeavour that seeks active engagement from the performer and the audience.
Listeners play a vital role, and it is during their private listening to a recording that they get to meet both composers and performers. This pandemic imposed an uncharted level of solitude on most of us, and it is my hope that this album can be the medium through which we get to meet in our current circumstances.
The programme presented in my new recording aims to create new companions from a wide range of times and styles: the classics of the solo violin repertoire by Biber, Paganini, Kreisler and Ysaÿe sit alongside contemporary works by Roxanna Panufnik, Fazil Say, Laura Snowden and myself.
Laura Snowden, a close friend, composed Through the fog specifically for this album, with the theme of solitude in mind and it receives its world premiere here.
Inspired by the love letters sent between Chris Barker and Bessie Moore during the Second World War, my own piece, My Dear Bessie explores three primary emotions: longing, fear and hope. The war-time separation endured by Chris and Bessie is in many ways parallel to our own recent experience – something reinforced by Her Majesty The Queen in her speech of April 2020 which ended with a nod to Vera Lynn's evergreen 1939 song, 'We'll Meet Again', a song that in fact provided the groundwork for my own composition.
Joo Yeon Sir's album Solitude is available now on Rubicon Classics