A lockdown project combining solo violin music both mainstream and rare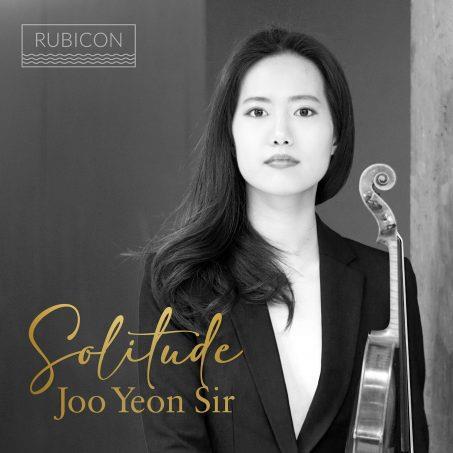 THE STRAD RECOMMENDS
The Strad Issue: July 2022
Description: A lockdown project combining solo violin music both mainstream and rare
Musicians: Joo Yeon Sir (violin)
Works: Music for solo violin by Biber, Kreisler, Paganini, Panufnik, Say, Sir, Snowden and Ysaÿe
Catalogue number: RUBICON RCD 1076
Here is another CD grown out of lockdown, when fiddlers everywhere seem to have dug out all their solo music and gone hunting for more. Joo Yeon Sir opens with one of the earliest classics of the repertoire, Biber's Passacaglia in G minor, which she plays with a potent mixture of delicacy, precision and rubato. Two Paganini caprices follow. The Tenth, after its opening Vivace, is a somewhat po-faced account, whereas the 24th is full of contrasting characters: the third variation, in octaves, sounds like a lugubrious escapee from Saint-Saëns's Carnival of the Animals. Kreisler's Recitativo and Scherzo-Caprice is light and witty after its soulful, mezzo-forte opening, but a tad thin-sounding, downplaying the ff pesante markings.
There follows a run of recent works, starting with Sir's own My dear Bessie, inspired by some wartime love letters, a quiet piece full of hesitant flutterings. Roxanna Panufnik's Hora Bessarabia becomes a nifty will-o'-the-wisp dance; Fazil Say's Cleopatra is a disquieting rhapsodic dialogue between melodic fragments, with many augmented seconds and percussive effects, played with rhythmic freedom and an improvisatory sensibility. There follows a moving performance of Laura Snowden's Through the fog, written especially for this CD. It has almost inaudible high harmonics, a folk-like dirge and a frenetic double-stopped outburst.
Finally comes Ysaÿe's Sixth Solo Sonata, with wonderful expressive rubato. It is all superbly well played, in a close and slightly reverberant recording.
TIM HOMFRAY