Not only an instrument, but also a companion and source of solace, the Brazilian cellist pays homage to her cello 'Leon' via a new album of compositions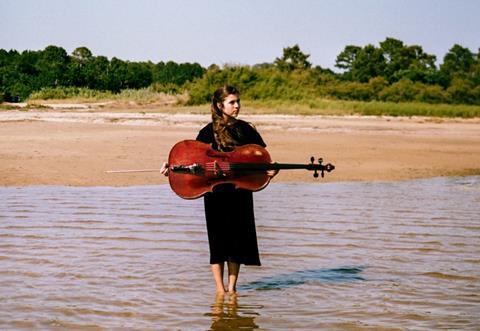 Discover more Featured Stories like this in The Strad Playing Hub.
I started composing when I was 20 years old. It was a moment of many doubts regarding what I wanted to do with music. After 15 years of classical cello studies, and being passionate about the classical repertoire, I developed a growing frustration over time due to being 'just' a performer. I felt a real need to be able to play my own music, whatever that was. That is how I started to compose and write songs.
It wasn't really my intention, as at that moment I was used to being only a cellist and had never sung in the past. I naturally thought I would do instrumental music, however, the composition process is something that I cannot really control. I am in a completely involuntary mode, especially during my emergence as writer/composer. I usually have a melody in mind that arrived together with the lyrics. I love songwriting and that is something very important to my musical identity. I have done three albums and toured for the past ten years singing my songs alone on stage with my cello. With the passing of the years and with various learning experiences, I began to try new ways to express myself and started to work on instrumental compositions.
Today, with hindsight, I realise one of the reasons it took me so long to feel able to create instrumental music was probably because my classical background was too imposing and perhaps intimidating. At the same time, these classical studies gave me a very strong basis that was definitely instinctive for me as a musician. I also felt strongly inhibited for a very long time since I had never studied composition. I used to see it as something much more complicated than I see it now! A few years ago, I had the invitation to compose an original soundtrack for a film, and that is how I transitioned into composing for instrumental music. Once I decided to do it, it suddenly became something so much simpler and uncomplicated than I was expecting.
I realise one of the reasons it took me so long to feel able to create instrumental music was probably because my classical background was too imposing and perhaps intimidating
During the last few years, there has been a new generation of young composers that came from classical backgrounds but mixed with other musical styles, which I find very inspiring. From this new generation, there are brilliant women composers, and that is even more inspiring for me. It was somewhat unanticipated but suddenly seeing other young women musicians making it, showing that - yes, it is possible to mix classical influences with other styles, to have an intuitive way to compose and not follow the rules. This makes a meaningful difference at a moment when you need to believe in yourself.
When I started to work on Leon, I had a strong wish to compose for the cello, to change the roles and position my cello as a soloist again. This process was also a reconnection to my musical roots and a homage to my cello - whom I have named Leon. I have had this same cello since I was eleven years old. Leon is my student cello, a very modest Mirecourt, but I never could change cellos, feeling that we have such a strong history together.
As with many classical instrumentalists, I have lived the most intense moments of my life with my cello. I have left countries, left home, left my family, left friends; partially for him. I left my parents' home in Brazil aged 13 to study in Buenos Aires, Argentina with my favourite cellist, Christine Walevska. I studied in Buenos Aires for five years, far from my family that remained in Brazil. These years were wonderful, and I learned many important lessons - not only about music but also about life. However, it was also very difficult to be alone in another country at such a young age, so having Leon with me was always comforting.
After that, I moved to Paris to finish my studies and very quickly started to tour the world. I have the most beautiful musical memories with Leon. This album is also about that love story. It was a completely experimental process for me. I spent two months in my studio with my cello. I turned off all my conscious awareness and got into a creative subconscious mode where the music could flow. It was a very solitary process, I have done everything alone on this album except for the mix. That is how Leon was made.
Watch Dom La Nena's new single Universo here. This track will feature on Leon, to be released on 7 April 2023 on Sabia Records.