For many classical enthusiasts Brazilian music can be summed up in the folk-inspired compositions of Villa-Lobos. Naxos's multivolume series The Music of Brazil is set to broaden awareness, writes Peter Quantrill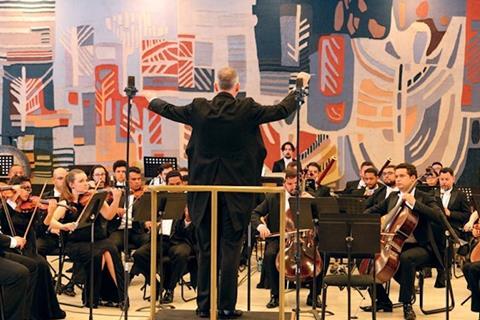 The following extract is taken from The Strad's November 2019 issue, available to view here. To order the print edition, click here
Brazil is an old country, with a history as changeable as its climate, as rich as its gold mines and as variegated as its plant life. In some respects, Italy and Germany, for example, are much younger, having arrived at their present unified identity less than a century and a half ago. But in the matter of music as a naturally social action as opposed to music as an actively cultivated pursuit, European nations lay claim to a much longer lineage.
So much of what 'we' – with English-speaking, European and North American mindsets – regard as Brazilian music is comparatively recent in origin, and our understanding of it commensurately shallow. For string players, pernambuco is a wood, and a useful one, but for Brazilians the name covers an entire region of their country, nine million strong – and thousands of miles east of the Amazon, where the world's horrified gaze is presently directed.
From the beginning of the 16th century, for around 400 years, Brazil was a nation of slaves and owners. And in the 18th century it was first the exploitation of gold, then coffee, then timber that drove Portuguese and Spanish investment in their colonial acquisition and built and populated cities such as those in the state of Minas Gerais. With those cities and their people came art music, of the kind we play on violins and pianos.
The Music of Brazil is the title for a new series of recordings issued by Naxos. So far, 20 volumes are scheduled, and many more are in the pipeline. You will find there no samba, no bossa nova – not even, for the time being, any Villa-Lobos. Indeed, 'Beyond Villa-Lobos' would be a handy subtitle for a project that should broaden and inform many minds: a prospect to gladden the heart of its prime mover, Gustavo de Sá.
'The trouble is', de Sá explained when I called him at his office at Itamaraty, the Ministry of Foreign Affairs in Brazil, 'that people tend to hear funky rhythms and percussion in Brazilian music even when it isn't there. I was upset by a recent reissue of the Bachianas brasileiras conducted by Enrique Bátiz. It featured nos.1, 5 and 7. These are the most solid and abstract of the cycle: no.7 is a large symphony, no.5 is the cello octet and no.1 has the fugue for strings. There is nothing overtly Brazilian about these pieces – they're more intimately Brazilian; but a friend living abroad remarked to me that we nationals only understand how Brazilian these pieces sound once we're overseas. But the inlay text advertised a "fusion" – which I hate – "of Bach's music with the spontaneity of Brazilian style". And this is such a misunderstanding. There is nothing exotic about these pieces. This is typical of a mentality that puts Brazilian music in a drawer. It's a chapter of our story but it doesn't tell the entire novel.'
To read the full article in The Strad's November 2019 issue, click here. To order the print edition, click here