Keith Stanfield, a violinist and former footballer, recently put on a live classical music performance - the first since the pandemic started in his home town of Kansas City. Here he shares his experience, as well as advice for putting on a live concert in compliance with social distancing regulations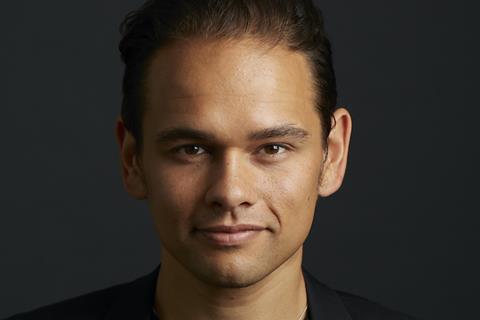 Last Friday, in our home town of Kansas City, my quartet (The Opus 76 Quartet) managed to give a concert to a live, in person audience. This may strike some of you as unthinkable, but here in Kansas City, restaurants, bars, and gyms have been open since the beginning of May. As businesses which present a high risk of Coronavirus transmission had already legally found ways of re-opening, I felt it was important to make a similar effort ourselves. After all, to do nothing in this context would have been to accept that the Arts are merely a collection of nice things that society doesn't really need – which is of course, woefully wrong. Here's how we pulled it off:
I used to be a footballer and played in the qualification stages of the 2010 FIFA World Cup whilst studying at The Royal Academy of Music. Chamber music playing is something I came to late, but dived into wholeheartedly. A whole year before starting my Quartet around 3 years ago, I looked for successful examples of groups and sports teams that had achieved what I had in mind. And I similarly tried to avoid re-inventing the wheel when it came to finding a venue for our socially-distanced concert. Rather than make my own sanitation rules and risk mistakes through inexperience, I looked for somewhere that was used to welcoming large groups of people on a regular basis, and that had a well-rehearsed procedure for complying with all the new health regulations. This turned out to be the largest Church I could find, which was a Cathedral.
Next, we decided to limit capacity to just 10% of the venue's maximum. The Health regulations actually allowed for greater capacity (up to 50% by the time the concert took place) – but we wanted our audience to feel as safe and as comfortable as possible. On that note, we condensed the attendance regulations of both the City and the Cathedral into three simple sentences (does this sound familiar?) to make the instructions easy to understand and to follow. We also had assigned seating so that people knew exactly where to sit, which also allowed us to manage social distancing between parties.
As well as working with the Cathedral, we partnered up with The Carlsen Center (one of the largest local Arts presenters in the Midwest of America) to co-present the performance and sell tickets. It's important to understand that if our industry is to survive this event, we will need our industry partners to survive as well. It's easy to forget in the Facebook era, but venues and presenters connect us with an audience willing to pay to hear us play. We will always need them.
As for the actual programme itself, we decided to go big. This was the first performance in Kansas City open to the public since early March, and quite possibly the first classical performance in the country since that time. We wanted to give those willing to come back to hear live music a real treat – a musical spectacle rarely heard even in normal times. Such a scenario calls for famous composers, and 'Champions' League Final' level works.
Read: Running an educational chamber music programme remotely
Read: How to record chamber music in lockdown
We picked two large late Beethoven Quartets – inspired by a Guarneri Quartet recital one member of our quartet had attended as a child: Op.127 & 132. Honestly, it was a draining, marathon of a programme, but the effort it took to perform those works consecutively perfectly symbolized the effort everyone put into both attending the concert and making it happen.
The concert ended up being a big success. It was recorded by Kansas Public Radio to be broadcast at a later date, and we were received warmly by the audience. After so much seclusion, as well as unexpected current affairs, which threatened to cancel the performance, it was very moving to see music fulfil its true purpose in society.
In 32 A.D. we asked: 'What is truth?' In 2020, we say: 'What is essential?' The true value of art to society is that it is inanimate. It has no gender or race. Its performers and audiences, however, do. It is through art that we can spend time living someone else's experiences. Only the arts allow us to really experience the joys, the values and indeed the sufferings of people with whom we would otherwise be totally unfamiliar. That is why they are essential. And it is our duty, as artists, to demonstrate just how essential they are.