Following the Association of British Orchestras conference, Claire Gevaux, Help Musicians' Programme Director, discusses how we can build sustainable careers in classical music post-pandemic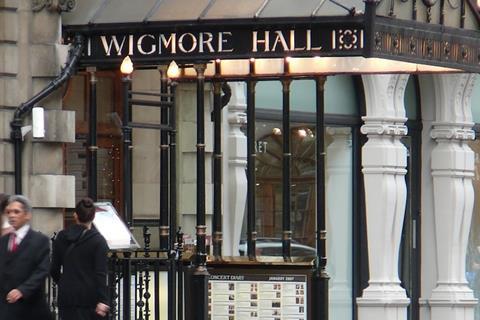 Musicians have faced extreme hardship over the past year. In March 2020, the fabric of many thousands' career was ripped away with detrimental effects not only on their income but also their mental health and creative output. With the industry still finding its way out of the pandemic, Help Musicians' starting point for the 2021 ABO conference theme of 'Aftershock' was to seize the opportunity to think differently about how musicians can return to working life.
By taking a step back and assessing what more could be done, we wanted to encourage the sector to come together and create positive change to ensure those creating the music we love are supported to thrive in their lives and careers. As Alasdair Tait, CEO of Young Classical Artists Trust, said: 'The need to better support and understand the many challenges facing musicians as they enter the profession has never felt more critical, especially now when the future shape of our industry and range of opportunities able to support sustainable careers are evolving so radically.'
As a charity that wants a world where musicians thrive, we actually began looking into this topic before Coronavirus changed the landscape, but it's arguably now more important than ever before. In 2019, we commissioned the report Building Sustainable Careers in Classical Music written by Susanna Eastburn and Jane Williams, to understand better what evolving and professional musicians need.
We heard from many of the emerging classical professional musicians we had supported through our Postgraduate Awards of their varying states of readiness for working life, how isolating and overwhelming it can be, and, when they did find help, how it was often fragmented, which was confusing rather than clarifying.
Read How do we start to embed diversity within our orchestras?
Read A break from string playing can be a constructive experience
It was clear that musicians' needs entering and working in the profession, as well as the landscape of the industry around them, had changed significantly over the past decade and 2020 provided a moment to take stock. In response to that challenge, the report made recommendations which, if implemented, will nurture the next generation of musicians and leaders by galvanising the sector and encouraging these conversations for change.
The six main outcomes which painted the picture of what change could look like included:
1. that the classical music workforce is more diverse and more representative of society
2. that musicians are equipped to create sustainable careers in classical music
3. that training for technical excellence is better balanced with the development of a broader range of skills and qualities that musicians will need to thrive and contribute to society
4. that there is a more strategic and joined-up relationship between higher education institutions and the industry
5. that emerging musicians are better supported to understand and navigate the transition out of training into a career
6. that the value propositions of different career paths in classical music are more equal.
The report details recommended next steps to achieve each of these outcomes.
In our breakout sessions featuring input from the music industry, musicians themselves, those working in training institutions and professional organisations, we discussed ideas around outcomes 3, 4 and 5 from the report.
What was clear from the session was how much musicians and others working in the sector embraced change and shared good examples that are already making a difference: YCAT's free 21 st Century Musician Toolkit, Wigmore Hall's Music for Life programme in partnership with RAM on pioneering work with people living with dementia, and Chineke! Foundation's alliance of partners to support the costs of attending auditions for ethnically diverse musicians.
In one group, participants talked about 'institutional blocks', the need to 'break the mould' and open up a range of pathways that could reimagine a career in classical music with musicians needing a wider skillset to thrive. Nadine Benjamin, Soprano and Coach said: 'Technical excellence can only take you so far; self-mastery also has to be a part of the conversation - leading yourself from the inside out. This allows musicians to see themselves as a whole, through the lens of high performance; how to perform consistently in all areas of life, taking into account who they are in their relationships, home life, emotional, mental and spiritual contexts.'
Furthermore, participants discussed the need for more joined-up working, creating better partnerships that are based upon a shared purpose between training institutions and professional organisations. Suggestions for change included involving training institutions in the programming decisions of professional organisations, improving feedback on rejections from trials, and ensuring musicians enter the profession with a both better understanding of audiences and why they are a musician. One tutor commented that students are more focused on getting the best mark rather than knowing why they want to be a musician.
Read How to put on a live concert in the time of Covid-19

Read Jennifer Pike on performing during the pandemic
Helena Gaunt, Principal of RWCMD, commented that 'We can no longer afford not to work together strategically - Black Lives Matter, Brexit and Covid-19 say it all. Collective imagination, vision, resources and kindness are now simply essential for classical music to flourish. We urgently need to build on examples we have, things like the Red Note Ensemble residency at the RCS exploring spaces for performance and transforming programming; the Wigmore Hall's Music For Life programme in partnership with RAM, pioneering work with people with dementia; Cause4 and Guildhall's Creative Entrepreneurs, catalysing innovative start-ups and social enterprise; YCAT bridging transition into the industry and connecting young alumni with students in several conservatoires; BCNOW and WNO with RWCMD creating 360˚ immersive experiences for students in the orchestral field. We must go much further with multi-layered partnerships to develop the future if we care about this being sustainable.'
At Help Musicians, we will use 2021, our centenary year, to make changes to our support for emerging classical professionals. We will do more to support our Postgraduate awardees and, working with the sector, we will ensure that professional musicians can easily find relevant support to help them develop the skills to navigate those first few years and continue to develop in their working life. We will use our partnership with ABO to keep these conversations live. With a group of committed advocates for change from across the sector, we will encourage action, collect and share examples of best practice and return to the ABO conference in 2022 to demonstrate the changes that have been made.
The summary report can be found at Help Musicians' website or by contacting creative@helpmusicians.org.uk
Help Musicians is the Charity Partner of the Association of British Orchestras.
To find out more about the work they do, visit https://www.helpmusicians.org.uk/
To find out more about the Association of British Orchestras and its 2021 Conference, visit https://abo.org.uk/