Midori shares her memories of her mentor Stern, in honour of the great violinist's 100th anniversary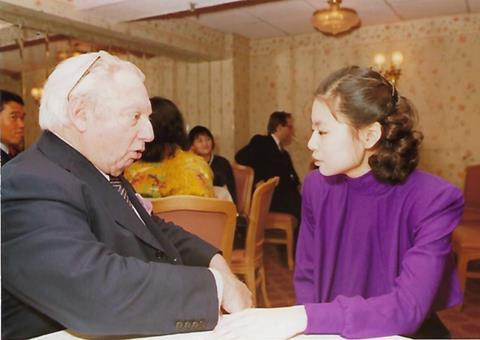 The Strad's July 2020 issue celebrates the centenary of Isaac Stern with a focus on his chamber music collaborations, and contributions by violinists Midori, Pinchas Zukerman and Cho-Liang Lin. To read in full, click here to subscribe and login.The July 2020 digital magazine and print edition are on sale now.
I met Isaac Stern in New York in the early 80s, when I was ten years old. It was a little different back then – there weren't so many videos or opportunities to put a name to a face. You had to imagine what you could from listening to recordings. I remember going to his apartment on Central Park West to play for him for the first time – I was in awe. I soon felt very comfortable, though, and I continued to go to him for advice for the next decade.
I greatly appreciated the strength of his ideas – not just because of what he had to say but because learning how to counter what he said taught me how to stand my ground for what I believed in. He didn't stick to a rigid agenda; he wanted me to think for myself. It was quite a lot for a twelve-year-old, but he never treated me like a little girl. Still, it must have been very funny to watch such a great musician debating with a child! My will was very strong even then and I already felt I needed complete conviction in what I was doing, but he knew the art of persuasion and the process he took me through helped me to know my instincts even better.
Read: 'He could hear and see talent, and he loved it' - Pinchas Zukerman remembers Isaac Stern
Read: 'My father hated competitions': David Stern at the Shanghai Isaac Stern Competition
Read: From Mao to Mozart: Capturing Isaac Stern's transformative effect on China's classical music scene
My students today will tell you how often I mention Mr Stern, especially when we come to a certain passage that reminds me of something he taught me. I miss him very much. Of course, I benefited directly from his interest in young musicians, but as I got older, I found out more about the things he was doing outside of playing and teaching. The work he did to save Carnegie Hall, for instance, and his part in establishing the National Endowment for the Arts were hugely encouraging for me. Later on, he took a very avuncular view of my own interests away from the concert hall. Without ever having to say, 'Midori you should do this,' or 'Midori you have to do that,' he helped me find the right way forward.
This article was published in the July 2020 Isaac Stern issue

Celebrating the great violinist's chamber music collaborations in his centennial year – with contributions from Midori, Pinchas Zukerman and Cho-Liang Lin. Explore all the articles in this issue.

More from this issue…