Joshua Bell tells Steven Isserlis how he was directly influenced by Eugène Ysaÿe through his teacher, Josef Gingold. From October 2013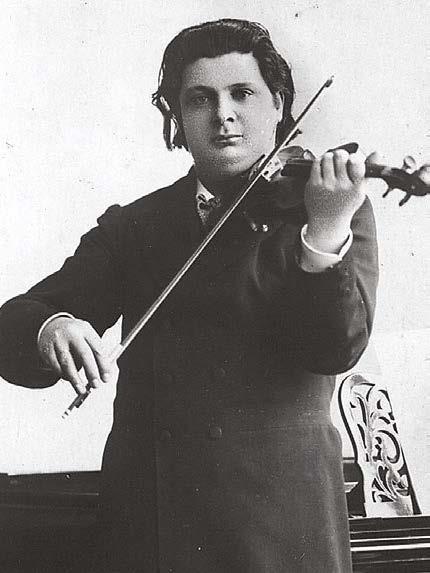 Discover more Featured Stories like this in The Strad Playing Hub
This article appeared in the October 2013 issue of The Strad
How did Ysaÿe come to be a major figure in your life?
Well, my beloved teacher, the late Josef Gingold, studied with Ysaÿe. So throughout my most formative years, I heard countless stories about the master, and I would often gaze at the portrait of Ysaÿe that hung on my teacher's wall. That picture now hangs in my own practice studio and Ysaÿe continues to be a great hero of mine and a major presence in my musical life. Although, of course, I never heard Ysaÿe play in person, I feel as though I have. Gingold related to me his teacher's incredibly expressive but rather unorthodox fingerings and he would imitate Ysaÿe's vibrato and tone in such a way that would make his Stradivari not only sing, but cry.
I felt incredibly privileged to hear someone describe what it was like to hear the Chausson Poème and Franck Sonata played by the very person for whom those pieces were written.
How do you feel when you listen to his recordings today?
He's extraordinary! Such a personality. Every note is infused with expression, and yet there is always a certain nobility to his playing. Of course he had an awesome technique as well. If you hear the last movement of the Mendelssohn Concerto, for instance, you can really feel the virtuosity. It's so fast, in fact, that the pianist can barely keep up. Perhaps it's too fast – it's possible that he was rushing to fit it on to a side of a 78rpm; but it's also quite exciting. All his recordings are fascinating. Some may make us scratch our heads in wonder – why does he take the Fauré Berceuse so slowly? But then he knew Fauré, and we didn't. Caprice viennois by Kreisler, too – it seems quite slow and heavy; but then, it also has real charm – and why should he have to play it just the same way as Kreisler did? And his tone is gorgeous – you can really hear that in pieces like the Ave Maria by Schubert, and the Wagner Albumblatt.
Apparently, Ysaÿe was the first violinist really to use vibrato to such an extent – he would tell his students: 'Don't always vibrate, but always be vibrating.' Casals was reported as saying that Ysaÿe was the first violinist to play in tune – though I don't know how he could have known that. How would he have known whether Paganini played in tune?
So Ysaÿe's recordings aren't just historical documents?
No, they are much more than that. But they do have historical significance. He recorded pieces by both his teachers, Vieuxtemps and Wieniawski; it's amazing to hear such authoritative versions. Gingold taught me to love the works of the great violinist–composers and to treat them like masterpieces. Clearly Ysaÿe felt the same way, as he would play these virtuoso works with such sincerity and beauty. It is a shame that there are no recordings from Ysaÿe's younger years when he was at the height of his technical abilities, and it is a pity that Ysaÿe only recorded two of his own pieces; they're marvellous recordings, of course, but I'd love to have heard him play his own solo sonatas too.
How do you feel about him as a composer?
I don't think any composer has understood the violin quite as deeply as Ysaÿe did; and his works are fascinating harmonically. If Bach's six Sonatas and Partitas are the bible of the violin repertoire, I like to think of the six Ysaÿe Sonatas as the New Testament. They are so rich in colour and expression, and although they are often used to exhibit a violinist's virtuosity, they are so much more than that. I also love that they were each dedicated to other great violinists of his day. That gives some idea of his personality – and of the world around him. How wonderful that he thought of his colleagues not as rivals but as friends – and that he appreciated all their different qualities. And they all loved and revered him, of course.
So — a great man and musician?
Definitely! And of course he was an important conductor too – the New York Philharmonic asked him to be their principal, but he didn't want to give up his violin career at that point. And it was because of him that Franck wrote the sonata, Debussy his quartet, Chausson his Poème, Fauré and Saint-Saëns several of their most important chamber works, and so on. What an impact Ysaÿe has made on the world of music!
INTERVIEW BY STEVEN ISSERLIS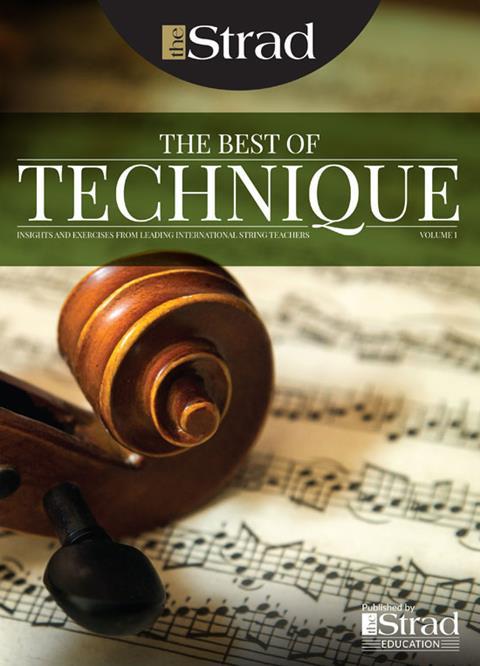 In The Best of Technique you'll discover the top playing tips of the world's leading string players and teachers. It's packed full of exercises for students, plus examples from the standard repertoire to show you how to integrate the technique into your playing.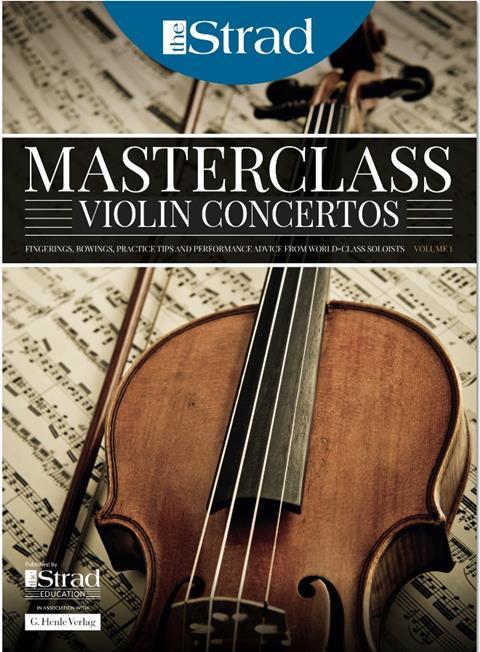 The Strad's Masterclass series brings together the finest string players with some of the greatest string works ever written. Always one of our most popular sections, Masterclass has been an invaluable aid to aspiring soloists, chamber musicians and string teachers since the 1990s.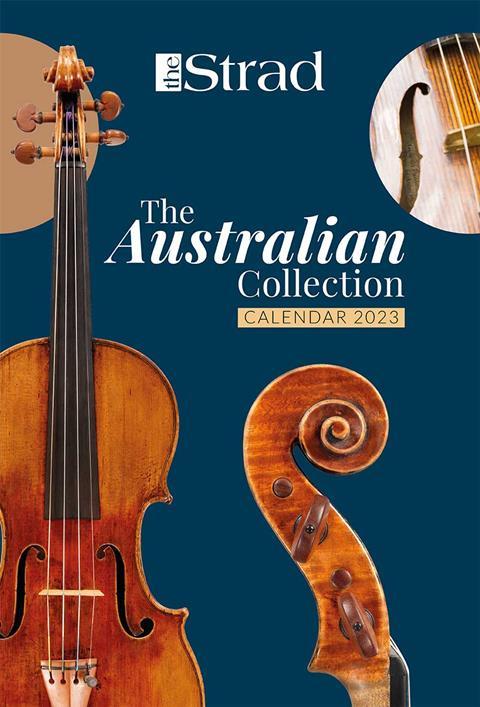 This year's calendar celebrates the top instruments played by members of the Australian Chamber Orchestra, Melbourne Symphony, Australian String Quartet and some of the country's greatest soloists.