The solo mother and violinist examines the challenges faced by musicians balancing parenthood duties with a career, as well as how the music industry could find ways to improve parental support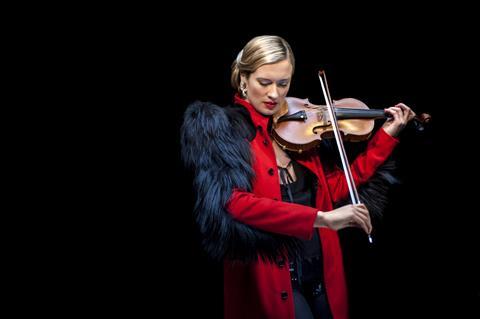 Discover more Featured Stories like this in The Strad Playing Hub
I am a violinist, vocalist, creative producer and mentor and founding director of Classical Kicks. I am also a solo mother by choice to my 16-month-old son, Tommy. I made the decision to be a solo mum using a sperm donor, after a number of circumstantial necessities, needs and the ultimate desire to be a mother, and feel very lucky to have him.
What are the challenges of being a single mum?
Being a single mum and juggling work as a musician is an enormous challenge, with the main one being the incredibly high cost of childcare in the UK. This is hardly news and has been talked about widely, but it really does mean that some work offers, however tempting artistically, are simply not viable due to the additional cost I have to shoulder for those looking after Tommy. Europe are leagues ahead of the UK in terms of provision and childcare support. I recently learnt that the cost of childcare for a year in Germany is equal to the cost of one month in the UK.
It would be even harder here in the UK without the constant support I have from family members, so I know I am also incredibly lucky in many ways and there are many who don't have this familial support which must be even tougher. I would also say that often this challenge focuses the mind about what you want professionally because you simply cannot take on work that doesn't truly benefit you, both artistically and financially.
There is very little allowance for parents in the music profession – whether you are flying solo or in a partnership. When I speak to other musician parents, those that are parenting with a partner have the same challenges. The major difference with me is I am the solo breadwinner, so the pressure is perhaps that bit more acute. It has certainly sharpened my ambition though!
If you are booked to play a concert or session, you have to turn up and be there – you can't call in sick or take the day off or you simply won't be paid. If your child is sick, you still have to show up and juggling that adds an extra level of stress and anxiety. – particularly as a single mum – which is difficult. As freelancers we don't want to say no to things, especially post pandemic when everyone lost so much work. We want to continue to be reliable good musicians that people want to work with, and this constant battle adds an element of real pressure in your life.
There is very little allowance for parents in the music profession – whether you are flying solo or in a partnership
Another challenge is being asked to do work last minute which inevitably often happens, and this is really hard as a single mum. It can be really tricky to find someone to look after your child at short notice and I also want someone that knows Tommy and is not a stranger. I have had to turn down some amazing last-minute work, as I simply couldn't get the childcare in place to do it and that is not only frustrating, but also makes you worry that people will stop asking you if you keep having to say no.
The other day I read a very stark Twitter thread by opera director Adele Thomas, which lists the breakdown of a theatre director's fees in an average London theatre, as being less than £27.95 per day once tax and so on is paid. It is absurd! I am lucky that a lot of my engagements pay well but many simply cannot afford to pay better, due to the rising costs that every institution faces. Unpaid practice and rehearsal time is another factor meaning that decent earnings for a concert are even more important when you break down the time spent preparing for an event. You have to ask yourself, at what point did the average pay of a musician or creative become so dire and simultaneously acceptable?
What would help and make things better?
As far as I am aware, no creche exists in any musical workplace in the UK and this amazes me in the 21st century. Please someone correct me if I am wrong! A creche attached to the workplace in our sector would be a game changer and when so many other industries are encouraging this kind of shift, the music industry continues to lag well behind.
Colleagues in France tell me that it is commonplace to have a list of babysitters available in most venues and again this would be transformative for parents working in the performing arts and I would love to see this start to be emulated in the UK. It would make those wrap around hours after school so much easier. The 3 – 7pm time period is a killer when you have a rehearsal or session and so often you get stuck and it is stressful with no fall back so having some support through wherever you are working would make all the difference, and in some cases to whether you are able to take the work on or not.
The effect on children of being a performing single parent
I have tried very hard to make sure that Tommy sees the violin as a fun thing and not something that only takes me away from him. He is still a baby, but I never practise in front of him because I feel that psychologically if I am in the same room as him but not 'with' him he will see the violin as a negative and I am trying me best to not let that happen!
I hope one day he understands the full rainbow of being a musician and why in many ways it's the best job to have, but the most important thing for me is that he loves and enjoys music. He is already having fun bashing the piano and trying to pluck my strings and I am delighted to see this. I almost hope he doesn't want to be a professional musician - it's such a challenging career, so I don't want to be one of those pushy parents! Of course, if he shows a natural interest one day then I will support him all the way.
Let's hope that by starting to talk about the challenges facing the performing arts that things will start to change.
Lizzie Ball's Classical Kicks comes to Snape Maltings on 15 April. Classical Kicks! is an inspiring, uplifting and entertaining primarily classical music programme, flavoured with jazz, world, folk, and bluegrass, performed by world-class highly versatile musicians. Alongside Lizzie this concert features cellist Gabriella Swallow, accordionist Miloš Milivijević and percussionist James Turner. Expect an eclectic mix of music by Piazzola, Edith Piaf, Czardas, Vivaldi, Bartok and arrangements by Callum Au of works by Kreisler, Gershwin, de Falla and JS Bach. More information here.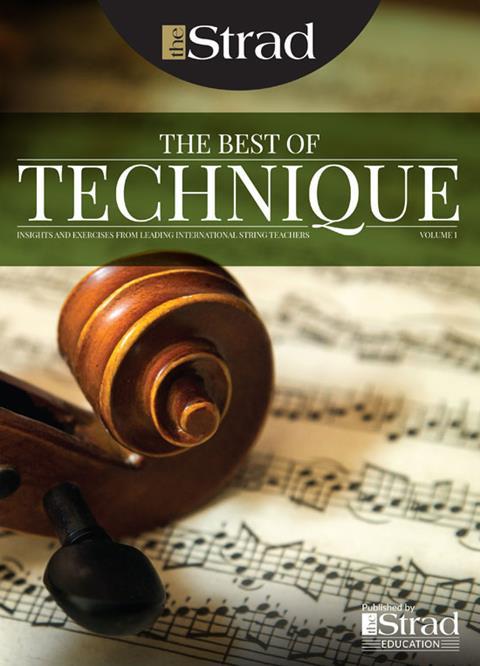 In The Best of Technique you'll discover the top playing tips of the world's leading string players and teachers. It's packed full of exercises for students, plus examples from the standard repertoire to show you how to integrate the technique into your playing.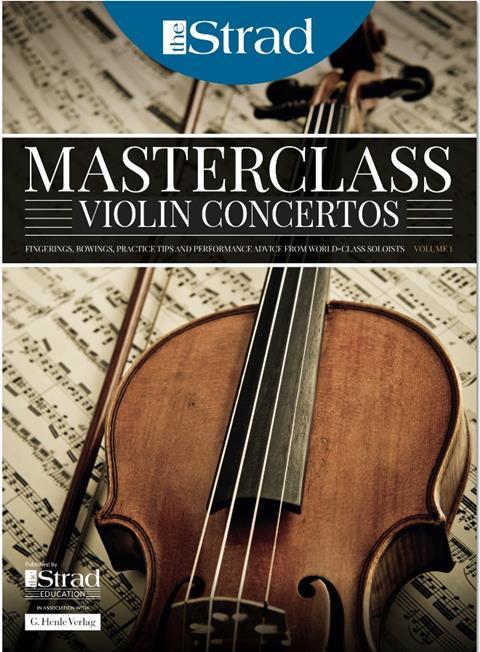 The Strad's Masterclass series brings together the finest string players with some of the greatest string works ever written. Always one of our most popular sections, Masterclass has been an invaluable aid to aspiring soloists, chamber musicians and string teachers since the 1990s.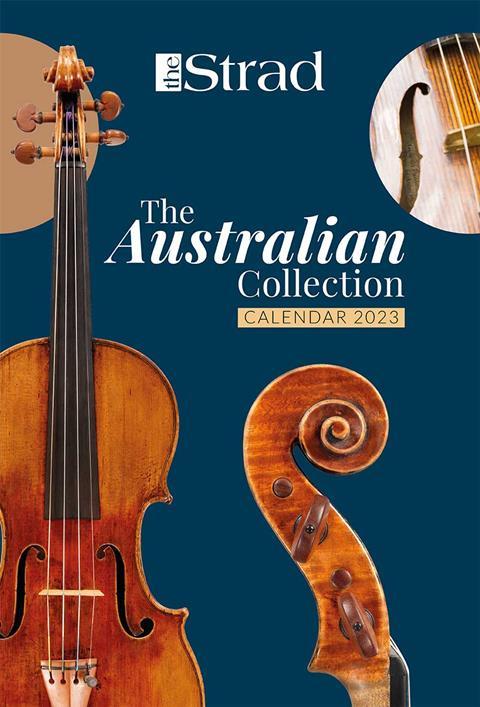 This year's calendar celebrates the top instruments played by members of the Australian Chamber Orchestra, Melbourne Symphony, Australian String Quartet and some of the country's greatest soloists.