Violinist Ellen Samdal was told her instrument would be checked into the hold because she was also carrying a purse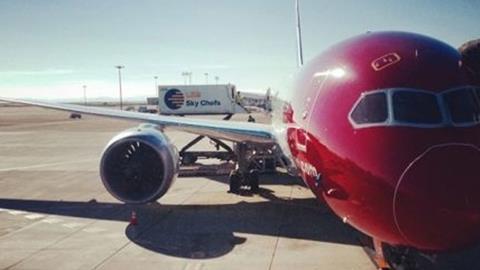 Violinist Ellen Fjærvoll Samdal has contacted The Strad, claiming Norwegian Air refused to allow her entry to a flight to Prague on 17 July because she was carrying her violin and a purse as hand baggage.
The Norwegian musician, whose instrument case contained a valuable 1886 Parisian violin, and bows by John Dodd and Albert Nürnberger was told by staff at the gate that her violin would have to be checked in as an extra piece of luggage at an additional cost of €40, as she was only allowed one piece of hand baggage. When the violinist offered to empty the contents of her purse, a staff member repeated that 'the violin should be sent as cargo, end of discussion,' according to Samdal.
She continues: 'Meanwhile a lot of passengers passed with both a suitcase, a handbag and a big duty free bag of purchases. When I pointed out these passengers, the Norwegian employee replied 'I'm not talking to them, I'm talking to you''.
Eventually a flight attendant offered to take Samdal's instrument on board herself and the musician was able to board the flight.
In February of this year the Danish String Quartet published a photo on its Facebook page of violist Asbjørn Nørgaard struggling to find space for his instrument on board a Norwegian flight. Airline staff suggested that the musician find room for his viola between his legs after refusing to place the item in the overhead lockers. The awkward arrangement came despite a change to the airline's hand baggage rules to allow violins and violas inside the cabin in response to widespread criticism from musicians following two incidents in January of Norwegian staff insisting musical instruments be checked into the hold.