The French musician receives a cash prize of €10,000 from the city of Hanau, Germany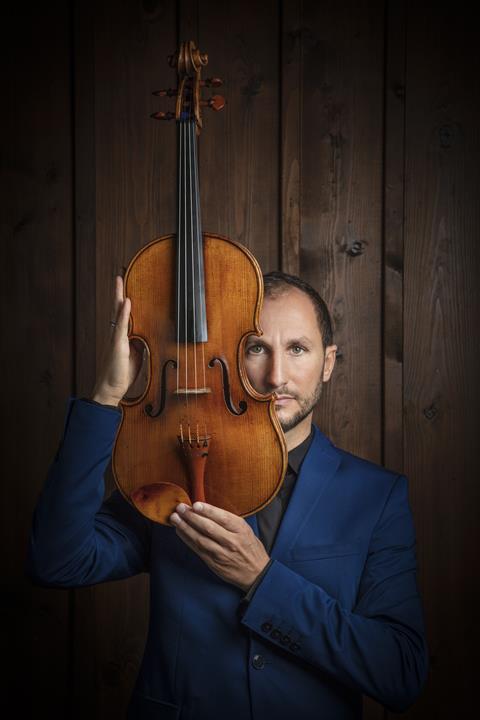 Read more news articles here
The 2022 Hindemith Prize of the City of Hanau has been awarded to French violist Antoine Tamestit. Awarded every three years since 2000, the prize is endowed with €10,000 and is given to outstanding musicians in honour of the composer Paul Hindemith.
'Feeling deeply honoured, humbled and inspired to receive the Hindemith Prize of the City of Hanau, under the patronage of the Mayor of Hanau, the Hindemith Institute and Hindemith Foundation,' said Tamestit on social media. He received the award at a ceremony on 20 November 2022, where composer Jörg Widmann made a speech in attendance of 2006 laureate Tabea Zimmermann.
'I feel so thankful, and inspired to have once again a close connection to the man and musician I admire, Paul Hindemith.'
In addition to the cash prize, Tamestit also received a certificate and a silver medal of honour.
Tamestit has enjoyed recent international performing success including residencies with the London Symphony Orchestra (Artist Portrait), Staatskapelle Dresden (Capell-Virtuos) and the Cologne Philharmonie (Porträtkünstler) for the 2021/22 seasons and is artist-in-residence at the Prague Spring Festival for the 2022/23 season.
Tamestit has performed numerous premiere works, including Jörg Widmann's Viola Concerto, Thierry Escaich's La Nuit des Chants, Bruno Mantovani's Concerto for Two Violas with Tabea Zimmermann, as well as Gérard Tamestit's Sakura and Olga Neuwirth's Remnants of Songs and Weariness Heals Wounds.
Together with Nobuko Imai, Tamestit has been co-artistic director of the Viola Space Festival in Japan for ten years, focusing on the development of viola repertoire and a wide range of education programmes.
He plays the 1672 'Gustav Mahler' Stradivari viola, loaned by the Habisreutinger Foundation.
The past three laureates of the Hindemith Prize were Olli Mustonen in 2019, Christoph Eschenbach in 2016 and the Zehetmair Quartet in 2014.