First of a kind High Court judgement finds in favour of Chris Goldscheider, who claimed he suffered acoustic shock during Wagner Ring cycle rehearsals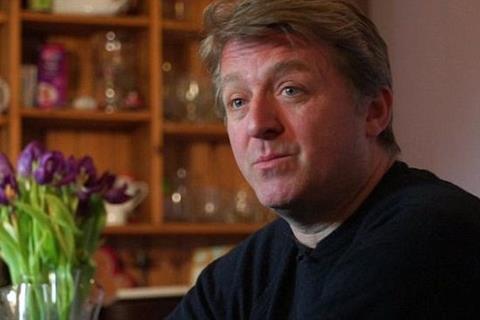 Violist Chris Goldscheider has won a landmark case against the Royal Opera House (ROH) in London for damaging his hearing during rehearsals for Wagner's Die Walküre in 2012. The musician blamed his hearing issues on 'acoustic shock' caused by brass instruments positioned directly behind him in the orchestral pit, where the sound peaked at 137 decibels – around the level of a jet engine.
Goldscheider, who joined the ROH orchestra in 2002 following stints in the Royal Liverpool Philharmonic and BBC Symphony orchestras, claims that since those rehearsals, he can't even listen to music, much less play it professionally.
According to court documents, the noise in a particular rehearsal 'created an immediate and permanent traumatic threshold shift', resulting in 'acoustic shock' which causes the brain to perceive everyday sounds as painfully loud and produces symptoms including tinnitus and dizziness. As a result the musician has 'lost his career'.
The ROH, which provides musicians with hearing protection but does not make their use compulsory, denied culpability. Goldscheider, like many musicians, did not wear earplugs through the entire rehearsal in question but rather put them in when noise levels were high and took them out when he felt they affected his ability to hear and play his own instrument.
The ROH argued that it could not reasonably require musicians to wear ear protection at all times, as a factory would, because 'the noise produced by the professional orchestra is not a by-product of its activities, it is the product'.
However, Justice Nicola Davies, in a reserved judgement published over six weeks after the end of court proceedings, agreed that Goldscheider's condition was caused by the ROH's breach of duty under statutory regulations of control of noise at work. She noted that the regulations 'recognise no distinction as between a factory and an opera house'.
She noted that there were a number of options available to the ROH to protect its musicians which it failed to take for the rehearsal in question:
'In my view there is a clear factual and causal link between the identified breaches of the Regulations and the high level of noise which ensued at the rehearsal. It commenced with an inadequate risk assessment, continued with a failure to undertake any monitoring of noise levels in the cramped orchestra pit with a new orchestral configuration which had been chosen for artistic reasons.
'Even when complaints were raised the three-hour afternoon rehearsal was commenced and completed in the absence of any live time noise monitoring. All of this was done against a background of a failure by the management at the ROH to properly appreciate or act upon the mandatory requirements of [the regulations].'
The ramifications for the entire industry of orchestral music – and indeed any UK live music – are potentially huge. Damages have not yet been assessed, but Goldscheider's claim for damages for personal injury and lost earnings, given his condition has put an end to his career, would likely be in the hundreds of thousands of pounds not including legal costs.
A proliferation of similar claims against orchestras and other organisations would have far-reaching implications.
The ROH noted in a statement:
'Although this judgement is restricted to our obligations as an employer under the Noise Regulations, it has potentially far-reaching implications for the Royal Opera House and the wider music industry.
'We do not believe that the Noise Regulations can be applied in an artistic institution in the same manner as in a factory, not least because in the case of the Royal Opera House, sound is not a by-product of an industrial process but is an essential part of the product itself.
'This has been a complex case and we will consider carefully whether to appeal the judgment.'
Read: Study finds musicians are four times more likely to develop hearing loss
Read: 10 ways for orchestral musicians to protect their ears