After being seriously damaged in an Alitalia flight, a historical viola da gamba made by Edward Lewis was amazingly brought back to life by Shlomo Moyal. Here is the story of the instrument, to tie in with this month's Making Matters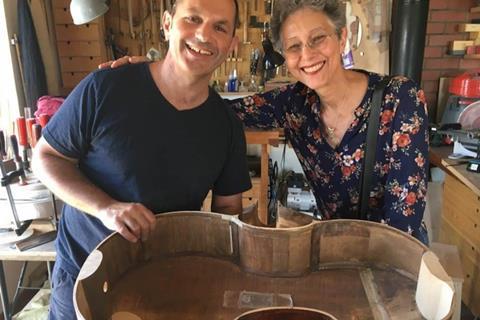 This is a companion blog to this month's Making Matters article in The Strad. To read the piece in the magazine click here.
Over the course of 15 years spent researching viols with violin features, viol player and conductor Myrna Herzog discovered and acquired two original twin English division viols by the great British maker Edward Lewis, made from the wood of a single tree cut around 1662, according to the dendrochronology performed on them by John Topham.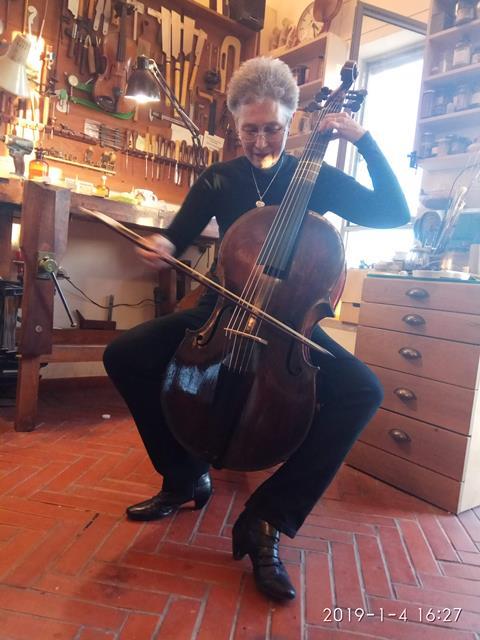 Both instruments displayed a distinctive back – round with an upper cant – a kind of structure introduced by the Italian Amati brothers in their viols and emulated by British makers of the late 17th century and early 18th century, such as Edward Lewis, Barak Norman, William Baker.
With the help of data amassed in her research, and guided by the expertise of Johan Topham, and the late Dietrich Kessler and Ephraim Segerman, Herzog had both viols restored. The outcome was quite remarkable: a deep big resonant sound, with an organ-like low D and a bright, singing high register. Herzog performed numerous concerts and solo recitals on both instruments in Asia, Europe, North and South America.
Shortly after the acquisition of the second viol, the twin instruments were kept apart for nearly a decade: Lewis II was carried to Herzog's native Brazil, where, during her frequent visits, she played daily for her elderly parents. Meanwhile Lewis I stayed in Israel – Herzog 's home since 1992.
With the passing away of her parents, Herzog decided to return the second twin to Israel. During that plane journey, despite its sturdy hard-case (the kind of case that sellers jump on in order to demonstrate its resilience), despite the removal of all items which could cause internal damage in the event of a fall (such as the sound-post, bridge, tailpiece, strings, pegs), and despite assurances that it would be handled by hand, the viol was severely damaged – apparently run over by a heavy vehicle at the airport.
The case gained worldwide media coverage. Herzog decided to fight for her instrument, and after some discussion, Alitalia airlines, in all fairness, took full responsibility for the damage to the viol, and paid for its full restoration.
The big question was who would be the most suitable luthier to repair it. Impressed by the work of Shlomo Moyal from Jerusalem, Herzog decided to entrust the viol to his hands. The extensive repair took a full year to be completed, and in early February 2019 Lewis II finally came back to life and sang beautifully again in a series of concerts featuring the two twin viols, broadcast live on Israeli radio.
To read this month's Making Matters article on the rebirth of the Edward Lewis viola da gamba, click here