British composer remembered for exquisitely crafted scores, unrivalled conducting of new music, and mentoring of young composers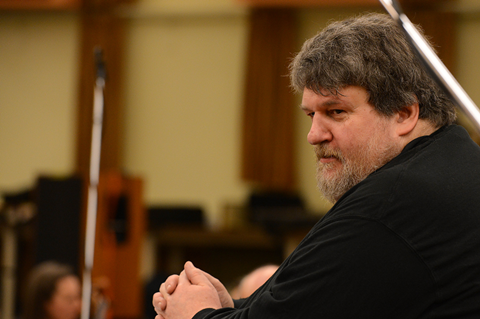 Oliver Knussen was born into music, growing up the son of the London Symphony Orchestra's principal double bass. He began composing as a child and conducted his own first symphony at the age of 15.
As a composer he is probably best known for his two operas written in collaboration with Maurice Sendak, Where the Wild Things Are (1979-1983) and Higglety Pigglety Pop! (1984-5), but he also composed three symphonies, several shorter scale chamber works and concertos for horn and violin. He was thought to have been working long-term on two further concertos for cello and piano.
Leila Josefowicz, who recorded much of his violin music, told The Strad:
'Olly was extraordinary. He was the most special and unique human being.
'We met 20 years ago. I have been privileged to perform his violin concerto with him conducting for many years. It is a gem, and a true masterpiece that will be played by all the future generations.
'I got to know him and respect and love who he was as an artist and person. He had an ear that was exceptional, and no one had more of an encyclopedic knowledge of the repertoire. But what I miss most is his warmth and caring, incredibly devilish humor, his lack of pretension. I will always play in his honour.'
'His compositions had such strength, economy and clarity,' said BBC Radio 3 controller Alan Davey. 'He selflessly championed the music of fellow composers and was an all-round lovely, thoughtful, engaging man who will be hugely missed by everyone. Our thoughts are with his family and friends.'
Gillian Moore, director of music at the Southbank Centre noted that 'British music has just suffered a huge loss with the death of Oliver Knussen.
'Olly's musicianship was like a perfect jewel: the precision and insight of his conducting, the sheer beauty of the shapes and sounds he created in his compositions, the detailed thinking that went into the programmes he made with orchestras and ensembles.'
'Olly was the greatest musician I've ever known,' composer Mark-Anthony Turnage told The Guardian. 'He was a major British composer and conductor – by far the best of his generation, with ears even better than Boulez's. He was also my closest friend, with such a kind heart, and was like my Dad.'