Artists from Nicola Benedetti to Ed Sheeran and Simon Rattle to Iron Maiden have joined forces to call for government action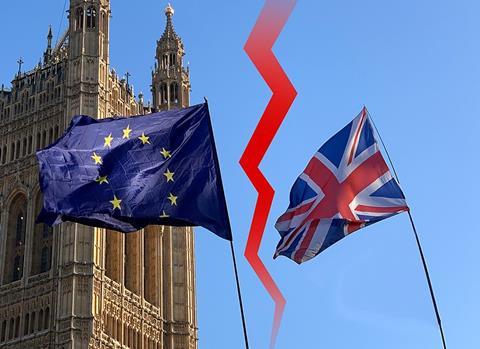 Some of the UK's best known musicians have signed an open letter accusing the government of having 'shamefully failed' to protect their interests in the recent Brexit deal.
Simon Rattle, Nicola Benedetti and Tasmin Little appear alongside the likes of Ed Sheeran, Elton John and more than 100 others are calling on the government to 'do what it said it would do and negotiate paperwork-free travel in Europe for British artists and their equipment.'
Anger has been growing since it was revealed that the government rejected an offer from the European Union to ease the heavy financial and administrative burden now faced by UK artists.
Read UK rejected visa-free travel for touring musicians in the EU yet blamed Brussels for permit blow
Read ISM launches new visa and work permit advice service
'The deal done with the EU has a gaping hole where the promised free movement for musicians should be,' reads the letter, published today in The Times newspaper.
'Everyone on a European music tour will now need costly work permits and a mountain of paperwork for their equipment. The extra costs will make many tours unviable, especially for young emerging musicians who are already struggling to keep their heads above water owing to the Covid ban on live music.'
A planned discussion between culture secretary Oliver Dowden and representatives from the music industry is scheduled to take place later today.