The Israeli violist, who studied with William Primrose and Nadio Boulanger, has died, aged 72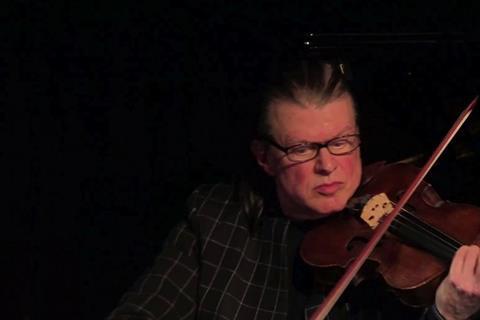 The Israeli violist Yossi Gutmann, who was principal violist in the Deutsche Symphony Orchestra Berlin and the Bayreuth Festival Orchestra, amongst other ensembles, has died. He was 72.
Born in 1947 in Tel Aviv, Gutmann was first attracted to music at the age of four, when the cellist Yoachim Stutchewsky played for the children at his kindergarten. Opposing the wishes of his Lithuanian-born father, he took up the violin, and later the viola, studying with the likes of Noam Sheriff, Odeon Partos and Daniel Benyamini.
In his early teens, Gutmann met Yehudi Menuhin, who encouraged the young musician. With Menuhin's support, the 16-year-old Gutmann left the country.
Ensconced in Europe, he continued his studies with William Primrose, Nadia Boulanger, Tibor Varga, and Sergiu Celibidache and played in orchestras, serving as principal violist for the Hamburg Symphony, the Berlin Radio Symphony Orchestra and the Bayreuth Festspiel Orchestra. An enthusiastic chamber player, he founded the Stradivari Sextet Habisreutinger and co-founded the Melos Quartet.
In addition, he was active in the experimental music circles, working with with Péter Eötvös and Karlheinz Stockhausen. But he wasn't always satisfied with the state of classical music in Europe, telling The Jerusalem Post in 2012, 'I went to Europe because I thought I would find a lot of culture there, but over the years I realized that things are different from what I imagined. True, there is culture, but quite often people go to concerts only out of habit.'
Nor did he always find it easy to go along with the musical ideas of his colleagues. 'I once thought that playing in an orchestra was the ultimate in music making, but later I found it difficult to obey some conductors, as I saw that my understanding of the score was more profound than theirs,' he said. 'I started to play more chamber music; but again, over the years I started to feel that I did not want to play with other people but rather to play my way.'
Considering himself as much a composer as a performer, Gutmann was known for 'Re-composing', as he put it. 'My [recompositions] are not so much adaptations of the original, as they are reconsiderations of them. I do not change a note, but the music is open to my liberal analysis.'
Friends are widely lamenting his departure. 'My dear friend Yossi Gutmann passed away in Berlin yesterday', wrote the composer Yehuda Yannay on social media. 'We shall celebrate his life by continuing our musical quests.'