40 of the best, up-and-coming violinists will descend on Indianapolis this September. Find out more about this famous international competition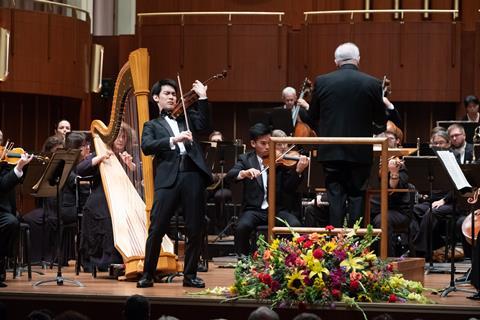 For 17 days every four years, musicians and music lovers across the world focus their attention on the International Violin Competition of Indianapolis. Known for its remarkable performances, extraordinary prizes and a festival atmosphere, it is regarded as the 'Olympics of the Violin,' and hailed as one of the most important competitions for launching careers of young artists between the ages of 16 and 29. The Strad remarked, 'The Indianapolis might well be the world's leading violin competition in terms of cumulative prizes and career development for its winners.'
40 of the world's brightest talents travel to Indianapolis in September to perform before enthusiastic audiences in a uniquely non-competitive environment. Performances throughout the Competition establish an especially broad survey of the violin repertoire in venues across the city, culminating in the Finals Round with the Indianapolis Symphony Orchestra under the direction of Maestro Leonard Slatkin.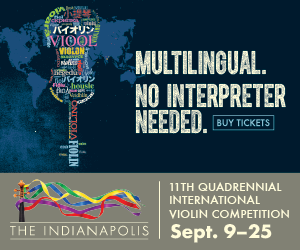 Since its inception, The Indianapolis has hosted ten competitions and has named 60 laureates representing 22 countries to its distinguished roster of prize winners. These extraordinary musicians have emerged as outstanding solo and chamber music artists around the globe. They also have served as concertmasters of the world's leading orchestras including the New York Philharmonic, The Philadelphia Orchestra, Metropolitan Opera Orchestra, the Minnesota and Royal Concertgebouw orchestras, Orchestre de la Suisse Romande, Radio France and Seoul philharmonics, San Francisco Chamber Orchestra, Staatskapelle Berlin and the Pittsburgh, St. Louis, Houston, Sydney, Lahti, BBC and Basel symphony orchestras.
Following the debut of the International Violin Competition of Indianapolis in 1982, it was accepted into the World Federation of International Music Competitions, headquartered in Geneva. Under the guidance of Founding Director Thomas J. Beczkiewicz and the late Josef Gingold, who had served on the juries of every major violin competition in the world, the IVCI became known by musical and media communities as one of the world's most compelling competitions.
In 1994, the leadership of the Competition passed from Gingold to his pupil, Jaime Laredo. The Indianapolis continues to attract the world's greatest jurors and the most talented applicants. One of the hallmarks of the IVCI and its highly coveted prizes is the significant post-competition career management provided to the Gold, Silver and Bronze Medallists. The Laureates are also offered the remarkable prize of a four-year loan of a violin from the IVCI collection, including the 1683 'ex-Gingold' Stradivari violin and three contemporary instruments.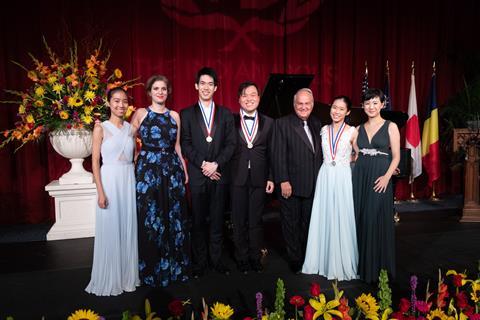 The Indianapolis is a unique showcase for gifted young violinists and a demonstration of Hoosier hospitality and American volunteerism. Each Competition also generates significant national and international media coverage for the artists and the city. The financial support of individuals, corporations, foundations and local government, plus the physical support of hundreds of volunteers, make this event possible. The influence of the Competition continues through the performances of its winners for years afterward in cities around the world far from Indianapolis. Those who win uphold the tradition of quality and excellence which has made the International Violin Competition of Indianapolis one of the most prestigious music competitions in history.
Find out more at violin.org